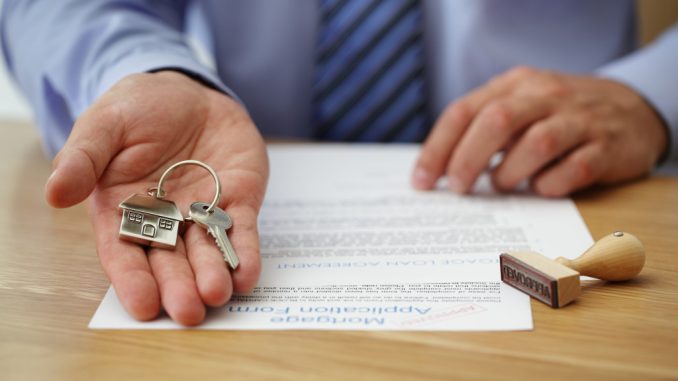 Despite the hit in the economy, demands in the real estate industry are still incredibly strong. No one wants to put up their homes for sale amid a pandemic, but some do have to move. So, if you're still on the fence about putting your property up for sale, don't fret. It's not the worst time to sell. Considering that there is a high demand for homes and a low supply, this could be the perfect time to put your house up for sale.
The only question is how can you follow safety protocols and show potential buyers the features and amenities of your home? You should leave the heavy work to your real estate agents. They know exactly how to attract buyers even amid a health crisis. As for you, focus on thinking of the best technologies to show prospective buyers the sun-drenched leaving room and the loft that you converted into an entertainment room.
3-D Touring
Creating a 3-D video of your home will allow potential buyers to move through your home on their own. Through the program, they can navigate every corner of your house to check if the features are what they are looking for in a home. Three-dimensional videos are the best use of technology at this time when people cannot spend time together.
The advantage of this technology is that it can be available to everyone. There is no security concern because you are not letting people in your house. At the same time, you can reach more people because some are shopping around more than wanting to go to an open house event.
Pre-recorded Videos
You or the real estate agent can also pre-record a video where the subject will walk the potential buyers around the house. This is more like a sales video where the agent can show buyers what to expect once they set foot in the house. The nicest thing about a pre-recorded video is there's someone who's describing the amenities and features of the house exactly as they are in person.
Live Virtual Tours
Some buyers are technologically-challenged, which makes 3-D videos a bit hard for them to navigate. That's why some sellers and real estate agents are also offering live virtual tours. The seller does a live tour of the house for potential buyers. The buyers can then ask to zoom in on specific areas or parts of the house. They can ask questions while the live tour is going on.
If you or the agent is confident in front of the camera, this is the best thing to do to attract prospective buyers. This ensures the buyers that the house is how it looks like in the pre-recorded videos. There is no editing involved in live virtual tours.
Teleconferences
You can also schedule a teleconference with the potential buyers. Sometimes, agents and buyers couldn't hear themselves during a live virtual tour. Agents also have to consult with the sellers about the questions raised by the potential buyers. It is always a good thing for the sellers to directly communicate with prospective buyers to answer questions and address concerns about the property.
Staging
But even during a pandemic, the need to get a feel of the house will never escape a possible buyer. Staging in real estate refers to preparing and decorating your home to highlights its most important features. The features should stand out to attract potential buyers. The goal of the staging is to impress buyers and sell it quickly at the seller's asking price.
Because of the pandemic, you must put health safety measures in place first. You can get a smart lockbox with one-time codes. The buyers can use the code to access the home through their smartphones. This is a challenge for homeowners now because will you be comfortable returning to this home if someone else has been there? You need to provide masks, sanitizers, shoe coverings, and wipes for anyone visiting your home.
Since these are unusual times, you should probably rethink your living options. If you are committed to selling your home immediately, you may want to rent a small apartment while you're waiting for a buyer. Or, if this is not possible, vet out potential buyers and limit the number of visits you can accommodate each week.
Although there is still a strong demand in the market, that's not a reason for sellers to overprice their homes. While there is little to choose from right now, the economy is in shambles. People's jobs are at risk. This isn't the best time to take advantage of the situation.