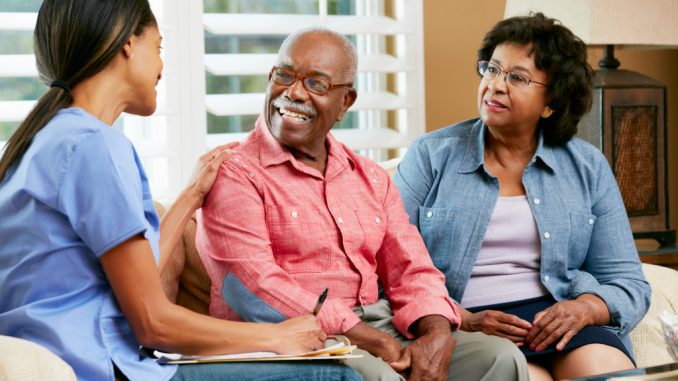 In the middle of the pandemic, the topic of health is as relevant as ever. When the outbreak first started in different countries, the common idea is that it only affects elderly people. As experts uncover more information about the virus, it's been proven to be false. Everyone and anyone can experience severe symptoms. Even people without any underlying medical conditions can feel the worst effects. The pandemic has proven that health care must be taken seriously by everyone. It's not just something that people should consider once they're already sick.
To get an idea, here's how healthcare needs change for every age:
Elderly People
Dementia is one of the most common syndromes that affect older adults. Among people age 65 and above, five million have dementia, according to figures from the Centers for Disease Control and Prevention (CDC). The number is only projected to grow bigger.
Because of this, the healthcare demands for senior citizens are different. They're more likely suitable to live in a dementia residential care home than a regular house. Since the house has chair lifts and access to medical professionals, their needs are met.
Besides Alzheimer's disease, hypertension is one of the most common conditions among seniors. According to the National Council on Aging, more than half of adults over 65 have high blood pressure. While there's no cure, it can be managed without turning to medication. Experts recommend following the Dietary Approaches to Stop Hypertension (DASH) diet. The focus is to reduce the consumption of sodium while taking in more potassium and calcium. Besides improving your diet, the best way to address the issue is by consulting a doctor. The American Heart Association has compiled a list of questions to ask to maximize your doctor's appointment.
Adults
It's not just older adults who need regular medical checkups. The best way to fight off any serious disease or illness is by early detection. It won't just save you money but also your life.
To get started, schedule a regular checkup with your doctor. They can detect common conditions like high cholesterol and high blood sugar. You can also discuss your family health history to know whether you're at risk for serious illnesses. The doctor can recommend screening tests that's suitable for you.
The health screenings also differ depending on gender. Medical experts recommend that women should undergo a pap smear every three years. Women can also do self-breast exams every month to check for breast cancer.
Teens
Health isn't often the priority for teenagers. But it's important that healthy habits start early so there won't be any serious issues later in life. As teens gain independence, it's ideal that they get involved in their own health as well.
For a good head start, teenagers should get regular checkups and get screened for mental and physical disorders. As their body goes through puberty, teens experience a lot of changes in a short period. Doctors can answer a lot of their questions and address concerns. They can detect any condition early on and learn how to manage it.
Children
No matter how well a child is cared for, it's inevitable that they'll get sick. It's part of growing up. With that said, there are ways to prevent serious diseases. One of the most effective methods is by vaccination.
Vaccines are crucial to a kid's well-being because they can provide immunity. Without shots, a body has to be infected with an antigen first to build up an immunity. With a vaccine, a person's body produces antibodies that fight off the disease without getting ill. There are so many vaccines for different diseases that it can be overwhelming. The good news is that there are some combination shots so a child doesn't have to get a lot of injections. It's best to consult a doctor to find out which strains are the most prevalent in the area and the type of shots are suitable depending on the age.
Infants
At the start of a child's life, it's up to the parents to ensure their health and safety. For mothers, the best way to do so is by breastfeeding. The milk contains important nutrients that support the baby's immune system. Babies, who have been breastfed, are less likely to develop asthma, leukemia, and diabetes than those who don't. It's also important that the child is in a safe environment. The CDC recommends safety-approved cribs and advises against smoking anywhere in the house.
Health is a topic that should be prioritized for everyone. It's not just something that should be discussed when someone reaches a certain age or gets sick.