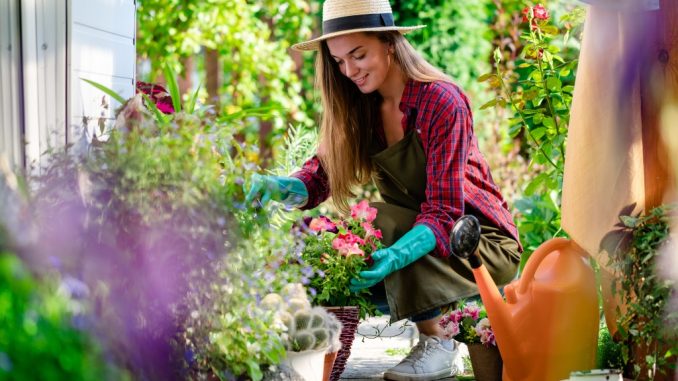 Gardens rooms have gained popularity in recent years due to the positive impact they bring in your home. Other than creating an additional living space, they are also easy to install and cost-effective, thereby making them a worthy investment. They also come in an array of designs, and they are limed to a specific type of property. This means that they can be customized to meet your needs and preferences. If you have more space in your garden and you would like to put it into good use, you should consider adding a garden room. The article below gives an in-depth summary of cool ways of converting your garden rooms into a useful space.
Home Office
If you are planning to work from home, you stand to benefit by converting your garden room into a home office. In as much of working from home is exciting due to the freedom it offers, it also comes with some challenges in the form of distractions, especially if children are in the picture. This is where home garden offices come in. To achieve this, you will be required to install various features such as sockets and design the garden room to accommodate cabinets, bookcases, and desks. Having such workspace in your garden will save you the trouble of commuting to work, which can be physically and mentally exhausting.
Guestroom
Converting your garden room into a guest room will save you a great deal on accommodation challenges, especially if you have friends and relatives visiting. You can also commercialize the garden room by liaising with Airbnb companies to get extra cash.
Garden Gym
Having your private gym is not only convenient but also cost-effective because it eliminates the need to pay membership fees as in the case of public gyms. By installing a garden gym, you are guaranteed comfort and privacy during a workout. Depending on the available space in the garden room, you can choose to incorporate various training equipment and features such as mirrors, shower systems, and a lavatory.
Garden Workshop
Garden workshops provide a perfect workspace for individuals that are passionate about crafts, either ceramics, carpentry, to mention a few. This is because they offer ample space for your crafting activity hence avoiding inconveniences in your living space.
Home Spa
Spas are a great source of relaxation, and having one at home will be a noble idea. You can make use of your garden room by transforming it into a home spa according to your tastes and preferences. With such an addiction, you will enjoy the full benefit of a spa without having to visit a specialized facility for enjoyment.
 Garden Studio
If you are in the music industry, you can upgrade your garden room into a recording studio. To avoid noise pollution, you will need to install soundproof plasterboard on the walls of the garden room. Beauty therapists can also create their workspaces at home by converting the garden rooms into suitable workstations, thereby providing relief from the monthly rent.
With the above options of sprucing up your garden room, you will have an easy time deciding on ones that will best work for you. You can also seek expert opinions on how to go about the project.