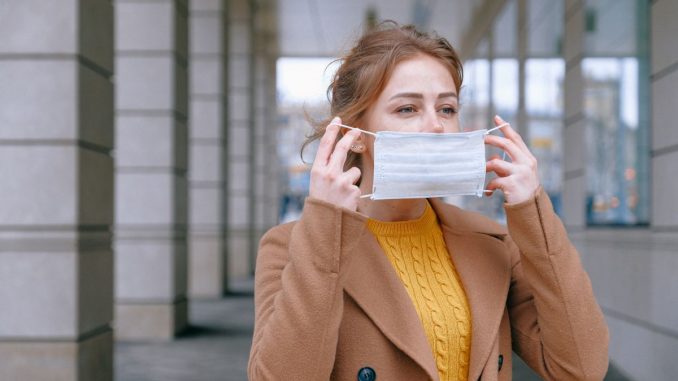 Apart from the paid caregivers, there at least 43.5 million people in the U.S., 6.5 million in the U.K., and 2.86 million in Australia who are informal or unpaid caregivers. They're usually ones who have been tasked to care for a family member or friend suffering from a disability or chronic condition.
According to the Centers for Disease Control and Prevention (CDC), these types of caregivers are the backbone of long-term care provided in patients' homes.
However, being a caregiver of a loved one is also known to cause mental health problems. For one thing, they have to be reliable 24 hours a day, which can make them sleep-deprived and unhealthy.
And now that we have a pandemic, their mental well-being has become more at risk of declining. The extra challenges they're facing can heighten their insecurities, as well as that of their loved ones.
Luckily, caregivers are now being heard, thanks to paid volunteer research studies. They're now able to voice out their concerns and difficulties and call for help. The information they provide will be helpful to organizations aiming to support them, and to the public who needs to be more sensitive to their struggles.
Common 
Caregiving

 Problems

Even before the dawn of COVID-19, caregivers are already plagued with problems. As much as their job is fulfilling, it's also sadly demanding and exhausting.

Mental health concerns are the top problem of caregivers. The following are the conditions they're most susceptible to:
Depression
Anxiety
Stress
Guilt, sadness, worry, and dread
Ambivalence
Distress from witnessing their loved one suffering
Irritability
Feelings of isolation and abandonment
Anticipatory grief
The heavy responsibilities of caregiving may also draw anger and resentment, in addition to those mental health conditions. Feelings of failure at not being able to ease the pain of their loved one may also take effect, according to Christine Mortimer, a counselor to people with chronic conditions and their caregivers.
Mortimer added a public health emergency, such as the COVID-19 pandemic, will increase the mental health impact of caregiving. Similarly, a recent paper in the Journal of Pain and Symptom Management showed how the pandemic is likely to heighten the stress levels of family caregivers.
The factors that may contribute to caregivers' poorer mental health in this period are the following:
Increased sense of isolation and reduced access to support due to social distancing regulations
Financial strain
Delays or cancellations in care services for their loved ones and themselves
Furthermore, Mortimer agreed that caregivers might face an aggravated sense of strain during this period. She stated that the pandemic had exacerbated the challenges they're already facing, usually, with the restrictions and forced changes in routines. They can no longer visit facilities for socialization, and parents with ill or disabled children will have to keep their kids at home, as sending them to a specialized school poses health risks.
Other Health Concerns of Caregivers
Besides poor mental health, caregivers are also burdened with physical health conditions, functional and cognitive impairment, personal and family problems, decision-making challenges, and welfare concerns. Their job deprives them of enough sleep, causing fatigue, risks of injury, illness, or mortality, a weakened immune system, and higher levels of stress hormones. Carers of people with dementia may also develop problems with their memory and concentration.
And since caregiving is a highly demanding job, informal or unpaid ones are frequently forced to reduce their work hours to attend to their loved ones. In turn, their income decreases, and their relationship with their colleagues may get strained.
Family challenges tend to be rampant as well, with caregivers having to balance the needs of their healthy and sick family members. Conflicts about care may also arise, especially when the caregiver isn't receiving enough support.
They're frequently weighed down by considerations for the future, too. How will they handle end-of-life care planning, and how will they acquire their own needs, such as shelter, community services, and healthcare? These questions can leave caregivers more stressed, and at times, guilty because they've been wired to always think of their loved one first.
Ways to Support Caregivers During the Pandemic
If you have a family or friend who's a caregiver, the least you can do is encourage them to voice out their concerns and reassure them that their feelings are valid.
Help them maintain a healthy routine, consisting of eating well, getting enough sleep, and exercising. Consider giving them sleep essentials to help them doze off faster at night.
Offer a safe environment where they can spill their thoughts. If they constantly ask "what ifs," remind them to focus on what they can control and not be hard on themselves.
Let them know that it isn't wrong to take a break and that it's okay if they wanted someone to take over for them at times. Their struggles are valid. Thus, they also deserve a good quality of life and a pillar of support with or without a pandemic.