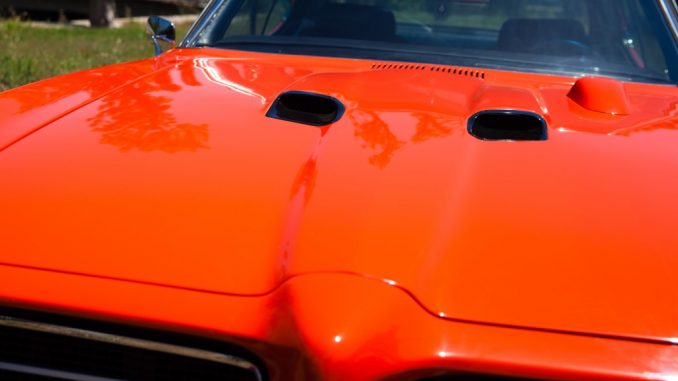 Different people have different preferences when it comes to cars. Some groups may like their cars vintage, others may prefer the souped-up Fast-and-Furious-types, while others are into luxury cars. Whatever your preference is, we have listed a few awesome social media accounts every car aficionado, collectors, tuners, car shipping companies, and vehicle photographers should check out.
Facebook Pages
That 70s Auto Show
Before the pandemic hit, auto shows are one of the industry's top events where owners and manufacturers come together to showcase their best vehicles. The Facebook page That 70s Auto Show focuses on showcasing auto shows from the decade paying homage to a decade of some of the finest pieces of machinery ever made.
V.I.S.I.T.
Have you ever seen one of those posts that feature videos and photos of unique and interesting cars taken by people on the road? Well, chances are, they've already been featured in V.I.S.I.T. (Vehicles I Saw In Traffic). If you want to see more of these types of content, check the page out and follow them.
Coachbuilding & Concepts — Sketchbook
If you want a closer look at what automotive design is like behind the scenes, scoot over to Coachbuilding & Concepts – Sketchbook. They offer a unique perspective of the business which has garnered them a following of even the most respected industry veterans and current industry players.
Supercar Blondie
Speaking of concept cars, if you like seeing some of the most amazing cars in the Middle East, check out Supercar Blondie's Facebook page. The Dubai-based owner and host of the account goes around the region looking for the finest top-of-the-line cars you'll ever see in your life, even if it's just on Facebook.
Obscure Cars for Sale
If you're looking for something a little out-of-the-ordinary, the page Obscure Cars for Sale is a must-visit. It features the weirdest of the weird cars and vehicles out there today. The site is curated by a membership-base of 3,000 who are all intent in showcasing the most bizarre and strangest cars for sale all over the world.
Instagram
@goodlife
The account name already gives away the type of content you'll see. It's all about living the good life. It is run by Mr. Goodlife, or social media expert and law student, Farokh Sarmad, who also runs one of the world's biggest luxury blogs. So if you're into the luxurious and high-end types of vehicles, make sure to follow him on IG.
@lacarspotter_
Cody Lewis, a car culturalist, can be seen all around the streets of Los Angeles looking for the most eye-catching cars and taking photographs of them. With outstanding visuals of some of the rarest vehicle sightings and insightful captions to go with the photos will no doubt make you think that it can only be found in L.A.
@willpierce
Will Pierce, a Texas-based artist and illustrator, collects his work and publishes them in this IG account where you will see tons of incredibly-stylized illustrations. There are even coloring pages for adults entirely free!
@japanesenostalgiccar
If you're into Japanese cars such as vintage Nissans, Hondas, Mazdas, and everything in between, take a look at what Japanese Nostalgic Car has to offer. Their feed consists mostly of stunning pics that pay tribute to old-school Japanese design genius.
@amyshorephotography
She's a twenty-something-year-old photographer who lives in England that loves to take stunning photos of cars that you rarely and most likely won't see if you don't live in Europe. Vehicles like rare Renault Alpines or vintage Fiats or even a unicorn '67 Ferrari P4 are just some of what she has photographed on her IG account.
If you want to see new entries on your newsfeed that will brighten your day, be sure to follow the accounts listed above.