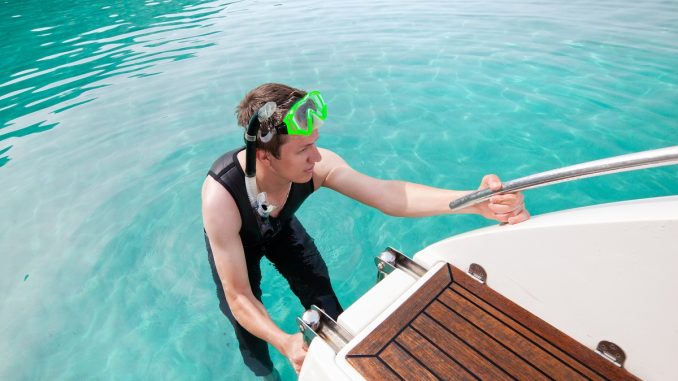 The sea calls out to many people. But its appeal manifests in many different ways. Are you a natural sea lover? Or are you wondering what activities you can do when on a beach holiday? Here are some ways to heed the call of the sea:
Go and See Its Expanse
One way to enjoy the sea is to go on a cruise. For example, if you are visiting Singapore, you can have a private yacht charter. You can relax and travel the expanse of the sea in a day. Enjoy the view atop the most excellent water vessels.
You do not even have to worry about what to eat. Delectable food and thirst-quenching beverages are all part of the package. All you have to do is feel the water and breeze on your face and see how vast the sea can be. It is an excellent way to meditate or enjoy quality time with your loved ones, away from the noise of the shore.
Dive Deep into Its Mysteries
There are many riches and mysteries under the sea. You can go scuba diving, snorkeling, sea walking, or even do underwater photography. There is only one sacred rule: Respect the life that you will encounter there.
Enjoying the mysteries of the sea does not give you the license to disrespect it. Do not hurt the sea animals or take them away from their natural habitat. Also, be sure not to leave behind any dangerous things for them.
Be Traditional
When people hear of the sea, the first thing that might come to mind is swimming. This activity never grows old with any age group. It is not surprising because this activity is full of fun. It also has many rewards.
Another traditional activity in the sea is fishing. Though it can feel like a very passive activity, you can learn many things while catching a fish or two. Also, some people enjoy the emotional extremes of fishing. It starts with the calmness of waiting for a fish to catch the bait. Then, you get an adrenaline rush when you have to reel in a big one.
Play with the Waves
The sea is an excellent venue for many sports. You can try many water sports. This will depend on your purpose. Group water sports such as rafting need much effort on the part of the players. Individual sports depend on the ability of one person. This includes surfing or jet skiing. But for some, they only want to find solace or enjoyment in their choice of water sports. An example is water aerobics, which is even done by older people.
Whatever your purpose is, make sure that your body is ready for the water sports of your choice. Have enough exercise to prepare your body.
Enjoy It as a Magnificent Backdrop
The sea can be an excellent setting for a party or a quiet getaway. Enjoy time with your friends on the shore by camping or having an intimate party. You can also celebrate a special occasion such as anniversaries. Set up a special dinner by the shore.
When you are seeking solitude, you can rent a beach house and watch the sea as you meditate. Read a book as the sea sings its song. The sounds and scents bring great relaxation.
The sea will continue to be a popular choice for many people seeking a holiday. Be sure to check out different activities and try things that interest you.