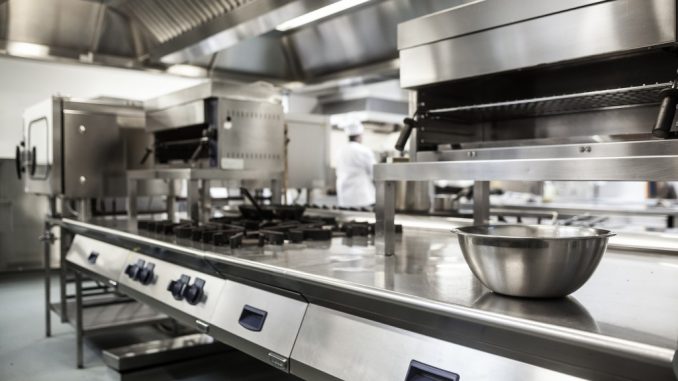 Australia has the Food Safety Act of 1991, which establishes the food safety standards that all businesses must comply with. With this act, Food Standards Australia New Zealand (FSANZ) aims to reduce the incidence of foodborne illness and obligate businesses to produce safe food.
To comply with this Act and ensure the safety of diners, how can restaurant owners improve the hygiene and sanitation of their businesses? Here are some tips that should help:
1. Find the right cleaning products
Not every kind of cleaning product can be used in a kitchen, especially one that serves the public. Look for safe and effective commercial cleaning chemicals on the market. If you can find a supplier that can deliver you a constant stream of consumables at a great price, much better.
2. Promote proper personal hygiene
Personal hygiene is another significant factor in food safety and kitchen sanitation. When hiring new employees, make sure you include personal hygiene during the orientation and training. Make it clear that you don't play games when it comes to that aspect. At the same time, closely monitor current employees to see if they are following hygiene standards, such as frequent handwashing, covering cuts, cleaning work surfaces, using gloves, etc.
Since your employees are going to be the ones to handle the food, they should be the first to practice proper hygiene and sanitation.
 3. Improve your cleaning routine
Make sure that the tasks on the cleaning schedule are detailed and distributed fairly (and rotated every week, if necessary). Then, check if the schedule is being followed every day. Routine cleaning is the best way to keep work areas clean, and in a high-speed environment like a kitchen, daily sanitation is crucial to prevent pests and foodborne illnesses.
4. Maintain equipment regularly
Kitchen equipment should not go too long without routine inspection and cleaning. Equipment such as stoves, grills, microwaves, and bain maries have lots of nooks and crannies where dirt, grease, food residue, and other contaminants may accumulate.
Equipment can be tedious to clean every day, so stick to the standard wipe-down for the daily cleaning schedule. However, you should have your equipment inspected, disassembled, and cleaned periodically (weekly, monthly, bi-annually), depending on its frequency of use.
5. Do a general cleaning
General cleaning is a more thorough clean-up than your daily cleaning routine and should be done every two weeks or monthly. This will get rid of dirt, grime, residue, and other possible contaminants that are in corners, between equipment, underneath work areas, in the freezers, and other areas in the kitchen. If your employees can't do the general cleaning after work hours, you can opt to have professional cleaning services to do it instead.
6. Be proactive
As a restaurant owner, it's your responsibility to make sure your establishment follows sanitation guidelines. Hence, it's crucial that you be a proactive owner. Don't wait until a health inspector visits to brush up on your cleaning routine. If your restaurant needs an extra scrubbing, be the first one to act upon it.
Keeping your restaurant clean and sanitary is not only crucial for business compliance; it will also ensure that your diners are safe from foodborne illnesses.