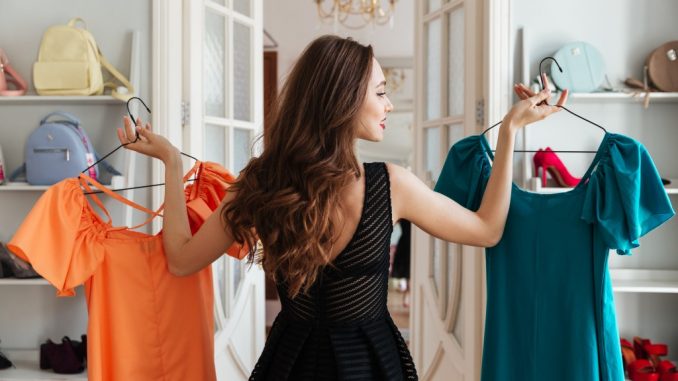 Most of us will spend one-third of our lives at work, 90,000 hours, to be exact. Working is a major part of adult life. It puts our energies to constructive use to advance personal and societal goals and provides money for spending. That is why it is vital to be comfortable while working because it can affect focus and productivity. You are relaxed and able to concentrate. Nothing is more distracting than a tight waistband digging your stomach while sitting at your desk. Ensure your office wear is comfortable, professional, and stylish with these five tips.
Know your body shape
The first step to dressing well is to know how to create a balanced body silhouette. Knowing your body shape – apple, pear, hourglass, rectangle, or inverted triangle – will help you understand its shape, curves, and movements. You'll know which areas are your strong points and should be emphasized while concealing other areas with fabric and colors. Your outfit will look more flattering if it is proportional to your body shape. Know more about your body type and what clothes you should favor with this guide.
Balance casual with formal
Who says you can only wear cashmere joggers outside of work? Mixing formal, dressy clothing items with casual, laid-back ones are becoming a trend due to the comfort it brings. Stylish jogger-style trousers maintain the polish of structured pants while allowing your legs the movement space they need. You can also try pairing a casual dress with a blazer and heels. The key is to balance the two styles without looking too overdressed or too relaxed.
Experiment with different styles
Developing your personal style takes a lot of experimentation. You'll never know if that V-neck dress will look good on you or that bright lipstick shade will make your eyes pop if you never try. If you're nervous, you can start with small changes and work your way up. Try mixing patterns that complement each other or a wrap skirt for a more flowing movement. You can also take a look at what your co-workers are wearing for some inspiration.
Dress in layers
Everyone has complained about the office being too cold or too hot due to the air conditioning. Concentration wavers when you shiver every minute or wipe your sweat from your forehead. Wear short-sleeved tops for when the AC is off but bring a blazer or cardigan when the office feels like the North Pole. Be flexible enough to adjust to the office temperature.
Choose the right shoes
Wearing good shoes can spell the difference between a sour mood with sore feet and positive, comfortable experience. Rocking 5-inch heels might do wonders for your stature, but it can fatigue your ankles and feet if worn for a long period of time. Opt for ballet flats or loafers for maximum comfort. If you really need to wear heels, choose block ones instead of stilettos for greater surface area for your heel or bring alternate shoes.  Wear comfortable shoes to stay positive and productive.
Clothes communicate volumes about a person. People see you differently when you're dressed professionally and comfortably as compared to showing up to work with creases and mix-matched clothing. Being intentional about what you wear can help boost self-confidence and your impression of others.