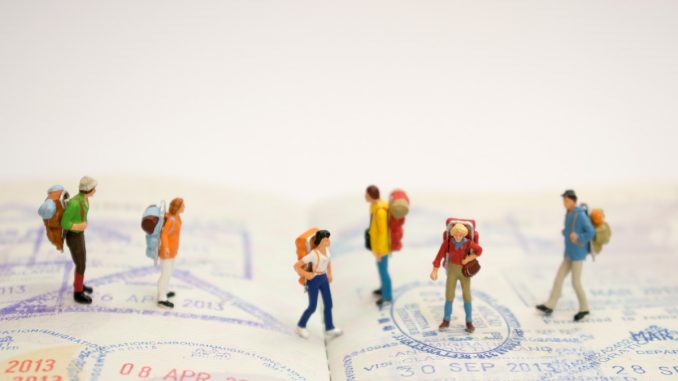 The dream vacation for many people is to stay in a luxury hotel, eat in expensive restaurants, and maybe even rent a car to explore the place at their own pace. However, some people do not have the financial capacity to splurge half of their life savings for a few days of vacation. But international and domestic travels do not really need to be expensive. You can backpack your way across the country or the world, even on a tight budget, without compromising the experience.
If you just scored a cheap ticket during a seat sale and want to travel on a budget, or you are just plain cash-strapped, there are many ways you can enjoy a trip without bleeding your wallet. There are many advantages to backpacking and budget-friendly traveling, among which is helping local BNBs increase revenue after the slowdown caused by the pandemic.
Plan many weeks before the trip
Most of us want to be spontaneous travelers after scoring a cheap flight. Like booking a flight and hopping on a plane with just your suitcase and money, but with no itinerary. However, many things can go awry that may make the trip a sore memory for you.
This is why you need to plan your trip many months before your departure date. Before booking a flight, research the destination you want to go to. Find out if the date you picked is one of the best times of the year to visit. You wouldn't want to be on holiday in a foreign country with a high possibility of having frequent inclement weather during your trip.
Next, you may also research for things to do at your chosen destination. Look for tourist spots that won't break the bank and include them in your itinerary. While you are at it, opt to stay at budget-friendly hostels or BNBs. This will help save you more cash you can use as your pocket money.
You may also want to buy travel insurance to make sure you are covered in case something bad happens during your trip, such as loss of baggage or if you catch illness during your vacation.
Opt for local food
One of the best parts of any travel is trying the local dishes of your destination country. It would be counterproductive to travel all the way across the world to eat at McDonald's or Starbucks that are already plenty in the U.S.
You can find many cheap local restaurants by simply searching on travel forums or even just by googling it. You might even end up having a new favorite international dish after your trip!
Do not exchange money at the airport
Airport money changers' rates are usually bad. So, try to avoid exchanging your precious dollars at these places.
The best places to have your money exchanged to local currencies is through local money changers and banks. On the other hand, if you do not mind your bank's international withdrawal fees, you can also withdraw directly from any ATMs where your card is accepted.
Local transportation
Not all countries have efficient mass public transportation systems. While most countries have ride-hailing services and applications, the fare will pile up, and you will end up spending more money on local transportation that you are supposed to.
If you are exploring a small city and the tourist spots are relatively near each other, you can rent a bicycle or even a motorcycle to travel around the area. Renting a car should not be your option, though, as this can be expensive unless you are traveling with a group or sharing the cost with other budget travelers.
If your destination has efficient public transportation such as trains and buses, avail a transportation card and reload it with credits enough to take you to the places you want to go.
Look for other budget travelers
Sure, traveling alone is fun. But traveling with a companion can be fun too! Not to mention it can save you costs on accommodation and transportation.
Backpacking can be done individually or in groups. It may also be safer to travel with someone, especially since you are in a foreign country. Be cautious about who you travel with and do a bit of background check if possible.
You can look for travel buddies in many online forums or groups. They may also be able to give you additional tips on how to do budget-friendly traveling and make new friends.
The pandemic has made us realize that life really is short. So, if you have some money to take you across the world for a short vacation, don't hesitate to hop on that plane. But be sure to plan it very well for a seamless trip.