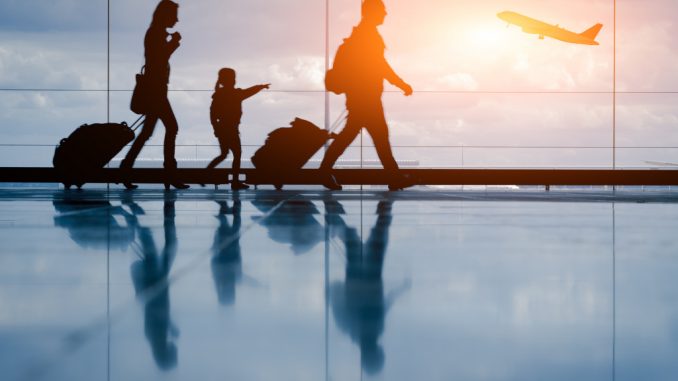 Going off to an exotic place does not mean you need to forget about hygiene. Instead, hygiene is very important, especially when one is traveling. Neglecting hygiene may lead to travel risks like diseases; when this happens, it defeats the purpose of traveling because one can no longer enjoy the trip.
Health Risks of Travel
The World Health Organization says that travel poses health risks to people; this is especially true with international travel. This is because international travelers are immediately faced with air travel risks, such as exposure to changing altitude, microbes, and temperature.
Additionally, people staying in accommodations that are unsanitary and do not have clean water may acquire diseases. What's worse, medical services are not easily accessible in far-flung, exotic destinations. Because of these risks, all travelers are advised to prepare before leaving the comforts of their home.
Before traveling
To be safe, it is advised that travelers research well about the hazards and risks they may face in a destination they are going to. This is to prevent and avoid these risks and protect oneself from getting serious health issues. Planning and applying preventive measures are crucial in one's travel safety.
Check up
The Centers for Disease Control and Prevention provides a guide to surviving traveling. It includes the things one needs to do before traveling to destinations. CDC advises that one must know their health status before traveling to another place.
For example, when a person knows that he is having dental problems before his flight, visiting a dental clinic like Metro Dental is essential to get a signal from the dentist if traveling is allowed. Additionally, it's for others' safety as well. Getting tested positive for coronavirus, for instance, means an automatic postponement of travel.
When planning to stay at a specific destination for more than a month, make sure to consult with the doctor to evaluate your overall health.
Smart packing
For convenient travel, one must pack all the essentials. These essentials include personal hygiene items as well as first aid items in case of emergency. Having these items with you is important to protect yourself from serious and even deadly diseases.
When packing travel items, it is essential to consider the activities you are doing in a destination. For instance, if you are going to the beach, packing a sunscreen lotion is crucial to protect yourself from harmful UV rays. If going to the jungle with a lot of mosquitoes, then insect repellant is a must. Nowadays, masks are essential wherever you go, and this must be included in your travel pack.
Additionally, bringing disinfecting wipes wherever you go is a smart choice. This is so you can wipe clean any surfaces that are used by people other than you. You can use this for plane tables, as well as surfaces in your hotel room that you want to use.
You don't need to bring everything with you. Sometimes, items such as soaps, lotions, and shampoos are already present in the hotel you are staying in. Eliminating these items from your luggage lets you move around freely. Additionally, certain amounts and kinds of liquid are not allowed by the Transportation Security Administration, so it's best to check their rules before traveling, too.
Here's a rundown of the hygiene items you need for traveling:
All-purpose soap: Bringing a soap that can clean the face, hair, and body is smart, so you don't need to take many items with you during travel.
First-aid kit: Essential items that must be included in the kit are pain relievers, bandages, and antibiotic ointment. If you have a regular prescription, take it with you, too.
Sunscreen: Bring sunscreen with at least SPF 30. Depending on how frequently you plan to stay under the sun, you might want to bring a bigger bottle.
Toiletry bag: Choose one that you can easily hang wherever you go. It keeps your stuff organized, and you won't need to look for items because they are already in one place.
Rinse-free bathing wipes: Aside from disinfecting wipes, bring bathing wipes, too. This can be used by people traveling in far-flung places that do not have clean water or a place to shower.
Hand sanitizer or Alcohol: The purpose of both is to remove germs one acquires from the surroundings. Alcohol is better than hand sanitizers in eliminating germs and bacteria, but hand sanitizer is a good second option.
Maintaining hygiene during the trip
Aside from keeping oneself healthy, maintaining proper hygiene is crucial in giving a good impression to people you meet in different destinations. Also, maintaining good hygiene is a sign that you respect the people around you and that you do not wish to offend anyone, especially the locals. So if you want to have a great and memorable trip, hygiene is the first step in achieving it.