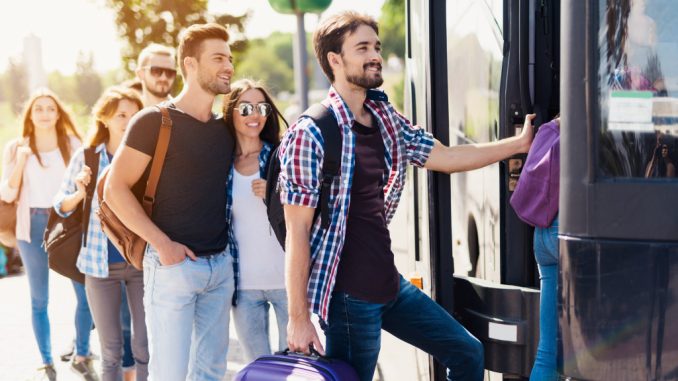 With more countries opening their borders to international tourists, you're likely planning your first international trip since the pandemic started. But international travelers should plan their trips since the world has not been the same ever since the health crisis started over a year ago.
So you should make sure to check the requirements of your destination. This is particularly true if you're planning a trip to Europe since the continent was among the hardest hit by the virus. Here are some tips that you should consider if you plan to travel across Europe in the middle of a pandemic.
Research About the Destinations
The first thing you need to do is to check your destination. If you're planning to travel from one country to another, you should check the websites of US consulates or embassies in the countries you're planning to visit.
Aside from checking restrictions in these countries, it would be best to look for places to visit that do not pose a risk to your health and safety. Even if you're vaccinated, you should continue to follow the health protocols of the countries you're visiting.
Some places of interest that you should include in your itinerary are the beaches in southern France and the Italian countryside. You should also consider crossing the English Channel and visit the pubs in the United Kingdom.
Since many businesses have closed, you should ensure that the places you plan to visit have reopened. Bringing your vaccination card is also recommended in case these places require proof of vaccination.
Travel During the Off-season
If you plan to travel across Europe, you should consider traveling during the off-season. Doing this allows you to save on airfare, accommodations, and train tickets. You also get to avoid the crowds that come with tourist season. Even as prominent tourist attractions are open the whole year, you should still check to make sure the pandemic changed their schedules.
You should also check if the country did not implement a visa requirement after the pandemic started. But traveling to the Schengen Zone does not require a visa if you have a valid US passport and your visit is limited to 90 days. Similarly, the UK allows US citizens to enter its borders without a visa if they travel for tourism purposes.
Do What the Locals Are Doing
Traveling across Europe is expensive if you do not know where to eat or stay. Looking for restaurants where locals visit is a good idea since these places are cheaper than restaurants frequented by tourists. Learning the local language is also a good way for you to connect with the locals and ask for some food budgeting tips while you're visiting their country. These tips not only allow you to save money but also allows you to eat like a local.
Many Spanish taverns and bars offer free tapas when you order drinks. If you're in Paris, you should buy cheese and wine from a local market. Having a picnic at a major park or near the Eiffel Tower is an excellent way to enjoy your visit while saving money.
Look for Low-cost Lodging Options
The European tourist industry bore the brunt of the pandemic, and many hotels offer discounts on their accommodations. You should check for low-cost lodging options at your destinations. Even as hotels offer discounts, you should also check hostels since they offer affordable accommodations to travelers.
Hostels also allow you to meet other travelers, and they are located close to the center of the city. Another option is joining couch surfing groups. Couch surfing is a good option for travelers who have a tight budget. Couch surfing is a movement that allows travelers to sleep on a local's couch while they visit a city. Travelers return the favor by cooking a dish from their home country for their host to enjoy.
Get Travel Insurance
Getting travel insurance is essential if you plan to travel abroad. The pandemic highlighted its importance since travelers do not know what will happen to them while in a foreign country. They should make sure that their policies cover medical emergencies.
While the cost of getting this type of travel insurance is high, the benefits it offers outweigh the cost. This is particularly true in emergencies when a traveler figures in an accident while traveling. So, you should make sure to check the coverage of your travel insurance before you pay for it. It should also cover the cost of testing in case the destination requires it.
With international borders open, people are starting to travel again. While finalizing their plans, people should cover everything to ensure they remain safe and healthy while traveling abroad.