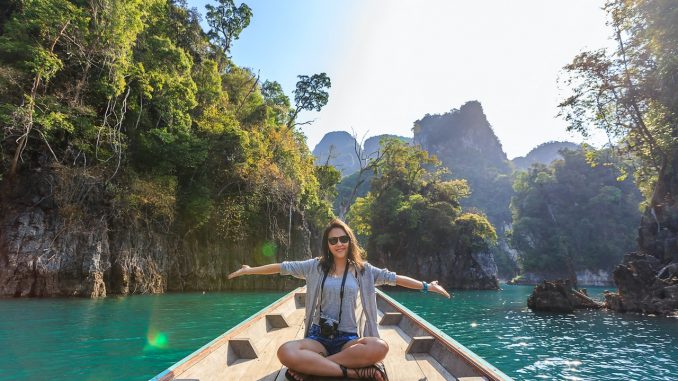 Family travels are the most rewarding experience you can have with your loved ones. In this case, it is best to secure everything before stepping out of your doorstep. This way, you and your family can enjoy the travel without any worries. All you'll need to do is to savor your travel destination.
Given this point, there are a few things you have to check when planning your trip. This post can help you look forward to hassle-free trips.
Things to Plan for Travels
Travels can be a way to connect with families further. It can also help create long-lasting memories. However, you need to secure some essential things if you plan to travel with the whole family. These checkpoints are vital, especially if you have kids during your travel. Here's what you need to know:
Travel insurance
Insured travel is better than worrying about the costs in case that any mishaps happen. For this reason, it is best to get travel insurance. This way, you can have financial coverage for anything that may come your way during the travel. An example of that is getting an injury or being sick while outdoors. If you have insurance, you can have the services you need for such emergency cases.
Back up vital documents
Always create backup copies of your essential papers, such as passports, visas, licenses, and many more. It is best to save a copy in your email, USB drives, and other devices you have with you. Moreover, bring the photocopies with you if you are going to wander outside. You only have to ensure that the original documents are in secure storage. In effect, you will not have any problem if you lose any of them while you're out.
Secure a working smartphone for each member
Smartphones are essential in any travel. This way, all of you can meet in a place after you split up. Aside from that, these phones can help if any of you get lost. Phones will be your saviors if any of these happen. Moreover, cheap phones can already help to have something to contact.
Choose safe accommodations
The safety of the whole family is your utmost priority. For this reason, you have to find a safe place where you can stay during your travel. Do not choose a low-cost place in exchange for the family's safety. It is best to check customer feedback of the hotel where you plan to stay. In effect, you can confirm the hotel's safety, and you will be at ease while staying in it.
Keep a record of essential places in case of emergencies
It is also vital to have contact numbers and addresses of places that can help during an emergency. That includes police stations, the nearest embassy, or hospitals, especially medical centers for kids. Children may get lost or injury if you have your attention off from them. These details are crucial, especially if you are in a foreign country.
Check for travel and health alerts
It is best to confirm if there are any issued or announced travel and health warnings. You have to verify if the place you chose to travel to is safe and has no issues like terrorist attacks. Aside from that, you also have to know if there are no disease outbreaks. In our current situation, Covid-19 is still around. So it is best to check if you can enter or if it's safe for your family, especially the children.
The items above are the first things that you have to secure for safe travel. This way, all of you can enjoy it and create happy memories. Aside from that, family travels have their benefits. They may not be too obvious, but here are your gains from traveling with your family.
Benefits of Traveling with Family
Travels allow every family to create a special journey together. Travels provide various benefits that can enrich each of the members. For this reason, it is better to travel more often with the family.
Travels help family strengthen their bond and create more memories together. They can share the same experience as well. In effect, all the members will also have the same memories to cherish.
Moreover, they can even learn to appreciate even the simplest things in life. Children will learn how to value every time they see something new. Aside from that, their innocent questions also allow the whole family to learn something new.
Furthermore, you can make your kids give value to experience and memories more than the material things. The ideas they can get from travels. In this case, you are giving them a chance to expand what they know about the things going on in life.