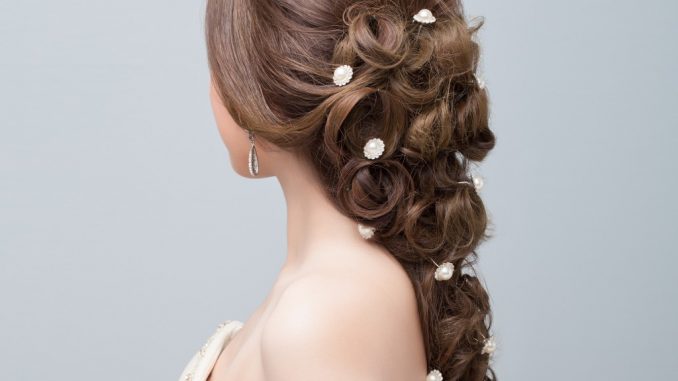 Using hair integrations or extensions is the simplest and quickest solution to add length and volume to your natural hair. Many celebrities and supermodels rely on them for effortless glamour and reduced styling time. With extensions, you can have those thick, voluminous locks you've always dreamed of having.
If you're a first-time hair extensions wearer, you probably have a ton of questions. Here's the lowdown on everything you need to know before taking the plunge.
What are hair extensions made of?
Extensions can be made from synthetic hair or real human strands collected from a donor.
Human locks are typically the more luxurious option and can cost anywhere from $100 to $500 for a full head. The reason for this is that real hair takes years to grow, whereas fake locks can be produced in a shorter period. Extensions made from human hair can easily be dyed, styled, and treated the same way as natural hair.
On the other hand, extensions made from synthetic hair are generally cheaper at $60 to $85 per appointment. Unfortunately, they tend to break and tangle when exposed to heat, which makes them difficult to style. Fake strands also have shorter lifespans than human hair extensions, which can last from six months up to a year or even longer with proper maintenance.
How long does my natural hair have to be?
Your hair needs to be long enough for the clips to be attached sturdily and still be concealed from your natural hair. Most stylists recommend having shoulder-length hair or at least six to seven inches of natural locks. If you have shorter hair, it may be harder to create a natural transition from your locks to the extensions.
Nowadays, more stylists are open to using tape extensions for extremely short hair. This method is semi-permanent and 100% undetectable. It's an easy way to add length while your hair continues to grow out.
Do extensions damage natural hair?
No, as long as proper application and maintenance are followed. Choosing the right type of extension is also crucial to the health of your scalp. Some permanent extensions are heavier and can harm your hair due to excessive gluing, bonding, and pulling. If you have naturally fine hair, avoid heavy wefts and individual cold fusion extensions as these can cause damage and tangles. Clip-ins are generally the least damaging since they're simply attached like a regular hair clip.
Visit a salon and consult with a professional hairstylist to ensure the best results. A stylist will assess your hair type and match you with the right application method. While DIY extensions are relatively common, consider having them done by an expert, especially if it's your first time.
What products are safe for extensions?
Unlike natural hair, extensions do not get consistent nourishment from your scalp, which is why they require extra care. Organic hair products specially formulated for dry hair will keep your extensions healthy and hydrated. Avoid shampoos and conditioners containing alcohol and sulfate since these can cause dryness, tangles, and frizziness.
Each type of extension requires its own kind of products and maintenance. Consulting with an expert stylist will help you select the best aftercare practices for your new locks.
Wearing hair extensions is not just about aesthetics. They can improve your self-esteem and confidence, too. Hair extensions let you add color and highlights to your crown, allowing you to try different looks without damaging your natural locks.