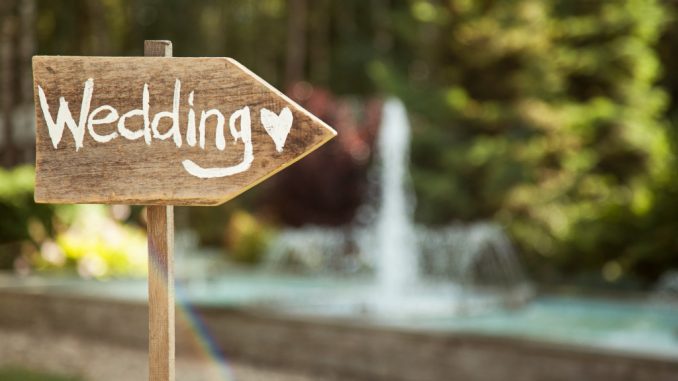 How many couples have had to postpone their weddings because of the pandemic? Many of those who already paid the suppliers either had to let go of a portion of their payment or settle for a less-than-stellar wedding with only their parents in attendance. Though some couples want an intimate wedding, some thrive in a big party. They want everyone to be there. These are the couples who are having a hard time with the pandemic.
Do you know who else might be having a hard time because of the pandemic? Couples who want a destination wedding. It sounds impossible to travel, organize a party, and get married in front of all your loved ones. The logistics will, of course, be a nightmare. But fret not; it is not entirely implausible to get married in some beachfront property or on top of the mountain (if that's your thing) during a pandemic.
Depending on the restriction where you live now and the number of cases, you might find it possible to travel, get married, and not catch the virus. Just how is this possible? Can it be without a hiccup?
Decide on the Suppliers
Do research on the Internet. Because of the pandemic, you will not have time anymore to meet with different suppliers and get to know them better. For this, you have to use your gut feel. Read reviews and forums on social media. Past brides will tell you a lot about these suppliers. Once you have a list of suppliers, it's time to think about if this is something you can pull off.
The thing about hiring suppliers is that they have to be local to the destination where you want the wedding. If you are going to get married in Arizona, look for a wedding souvenir shop there. Why would you want to fly your souvenirs all the way from New York if you're going to get married in Arizona? That doesn't make sense. All wedding suppliers are available no matter where you want to get married. This is why you need to do research so you can find the best wedding suppliers.
Go for It (Like… Next Week)
Restrictions change almost overnight depending on the number of cases and deaths in the area due to coronavirus. So why not impulsively get married next week, for example? If you do not have to haul your loved ones in a flight, why not ask them to drive two to three hours to the destination and get married before the restrictions hamper your wedding plans again? If everything falls into place, then by next week, you're legally together forever.
Hire an Experienced Destination Wedding Planner
If you want to start the process of planning a destination wedding, the first thing you have to do is hire an experienced destination wedding coordinator. Remember that you're not going to be able to fly in and out of your venue. You cannot check all the supplies in person. You need someone you can trust to make these critical decisions for the wedding. This way, if you need to adjust your date because of the pandemic, you can trust your planner's advice.
Be Straight with Your Guests
Your guests have to answer right now if they can make it or not. If they don't think they can travel a year from now, then there's no reason to include them in your guest list. You need to keep that guest list tight since it won't be easy to adjust it once you've paid for the right headcount. Plus, it will take too much effort to remove and relist the names once they are finalized.
Read the Contract Word for Word
There are pros and cons to a good and solid contract. One advantage is that you're well protected as a client. But also, the supplier is well-protected by the same terms. It is sometimes hard not to lose money when you have to constantly reschedule and reset the wedding because of the pandemic restrictions. Although most suppliers are flexible when it comes to reasons owing to the pandemic, you can still lose a ton of money if you are not careful. The solution is to read every word in the contract before signing.
Destination weddings, even without the pandemic, are challenging. They take a lot of work that sometimes, couples think they're not at all worth it. But whether you want a destination wedding or not, the challenges remain the same because of the pandemic, so why not push the envelope and do what you've always dreamed of?