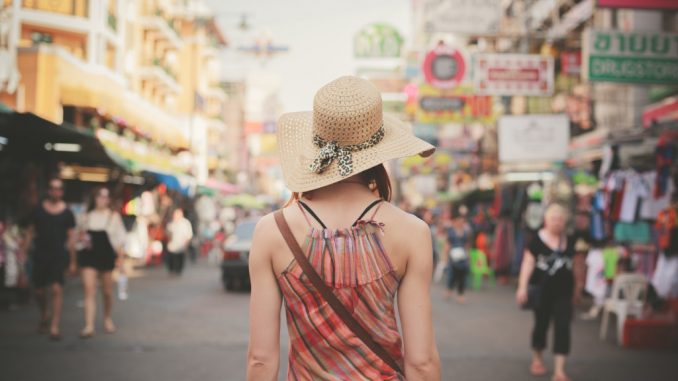 It takes a lot of courage and confidence to get out of what most people say is the regular path of life. Nearly everyone in your social circle, including your family, will tell you that a stable life is your best shot of living to the fullest. The path consists of receiving a high-quality education, getting a job, buying a home, starting a family, and working until retirement. There will be spaces for fun and adventure, but the blueprint to a stable life pretty much sticks to that routine. Unfortunately, that is not a satisfying code to live on for some people.
Some want to make their lives an adventure, dedicating their lifestyle to traveling to all the best places the world has to offer. Still, there is a reason why the average person can only pursue a few trips a year. Travel costs can get expensive, making it necessary for the committed traveler to practice extreme financial management skills. Money is critical when you want to travel the world, making these tips crucial for your survival.
The World is Your Home
There is a reason why a stable life remains the most attractive path for most people. The stability aims to provide relief and convenience in areas where problems might be devastating. A stable career means that you know when your next paycheck will arrive. In turn, you have an idea of what you can eat for the day.
Being stable requires the person to build up into the desired lifestyle. This situation is where most people struggle because of financial limitations. A house is among the many expenses you must pursue if you decide to walk the regular life.
The cost of residential property could last years or decades, leading to debt. As the world progresses, it is becoming clearer that a house can be a bad investment. The dedicated traveler can remove that worry from their finances. It does not make sense for someone who moves around a lot to have a permanent residence.
Travelers seek cheap hostels or bed spaces to get through the night before traveling again. The costs, even when added up, will be significantly less than buying a home. Couchsurfing or sleeping over in a friend's house are also options. The world is your home, and it might not cost millions to purchase as a whole.
Jobs Are All Around Us
A stable career is necessary for income, a monthly paycheck that helps the average person survive and thrive in life. Most jobs require on-site setups, which means you might have to stay in one place to go to the office daily. It will get in the way of travel plans. Fortunately, the digital age promotes the opportunity for a career that supports a digital nomad lifestyle.
Freelancing and remote work opportunities might only require a laptop, which is mobile enough to take to your trips. You can maintain a career while staying active in travel. If you need extra cash, there are job opportunities in every part of the world that requires part-timers. Your travel plans depend on your income. Thankfully, the world provides remote opportunities that do not require you to stay in one place anymore.
Hospitals are Last Resorts
If there is something that could force you to avoid traveling, it would be your health. Ailments and illnesses could render you bedridden, forcing you to stay in one place. Some situations could result in hospitalization. Hospitals are bad for travelers for two specific reasons.
The first is the hospital location. You might end up getting hurt in a foreign country and a remote area, which means your recovery might not be up to standard for what you experience in your hometown. The second is the hospital bills, which could prevent traveling for a long period. Most travelers seek cheaper alternatives. Osteopath services might be the more practical option for body pains. Herbal medicine could also prevent illnesses from getting worse.
You might encounter a situation where hospitalization is non-negotiable. Accidents that inflict grave injuries and require surgeries are prime examples. It is not enough for dedicated travelers to stay safe. If you want to provide relief for yourself and your travel plans, you might have to create an emergency fund before you change your life.
Being a dedicated traveler can be fun and exciting, but it means you must remain responsible for your finances. It is possible to encounter situations when you must stop traveling because you are short on funds, forcing you to return to the regular path most people endure. However, you will learn a lesson to improve your financial management skills for your next attempt at a traveler's lifestyle.