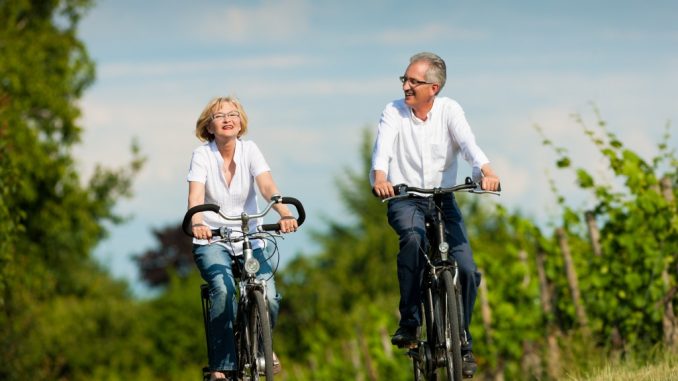 Congratulations on achieving this significant milestone! No matter the number of years, a wedding anniversary is one of the most memorable events for any couple. It is also a chance to rekindle the spark in your union. So, take some time off of your busy schedules and have romantic moments with just the two of you. The following ideas will help you have the most memorable anniversary.
Relive Your Wedding Night
Remember how awesome your wedding night was? How about reliving every moment of it with your partner? A great way to start is by having your first meal as a married couple. You can shop for the ingredients and make the meal together at home. Add a little spice on the menu by including some special recipe to add flavour to the meal.
Surprise your partner with some bottles of their favourite wine delivered before the anniversary day. Have the wine packed in customised wine gift boxes with pictures of the two of you or your names engraved on them. You can wind up the evening by dancing as you danced at your wedding. Alternatively, you can rewatch your wedding video or the first movie you saw together.
Do Something New
There might be something that you have always wanted to try out together but have never had the chance. This is an excellent opportunity for you to go ahead and finally do it. Maybe ride a hot air balloon or go skydiving in the ocean together. Do some research on fun new things you can do as a couple. It can also be a good chance to overcome your fears, such as the fear of heights. Use this chance and go for some zip lining lessons.
Give Your Spouse a Special Gift
Another great way of celebrating this special day is to give your partner a thoughtful piece of gift. It could be something they've wanted for some time now, such as a piece of jewellry or an ancient timepiece. You can also resort to the traditional anniversary gifts such as a book or a love letter to celebrate the first year of marriage. The first year is associated with a piece of stationery. You can also gift them with tickets to their favourite sporting activity or concert. Your presence would make it even more memorable.
Spend Time Together
Your daily schedules might have robbed you of the quality time you used to enjoy as a couple. However, on this day, reignite the sparkle in your marriage by being together. Take the day off, stop checking your mail, switch off your phone and give your spouse undivided attention. If you are on a budget, you can keep it simple by just spending time on the couch at home away from your hectic daily schedules. You can also drive away to a far location and celebrate your love.
With so much happening daily, the blessing of your marriage is a priceless one worth celebrating. The ideas discussed above will make your special day more fun and unforgettable.