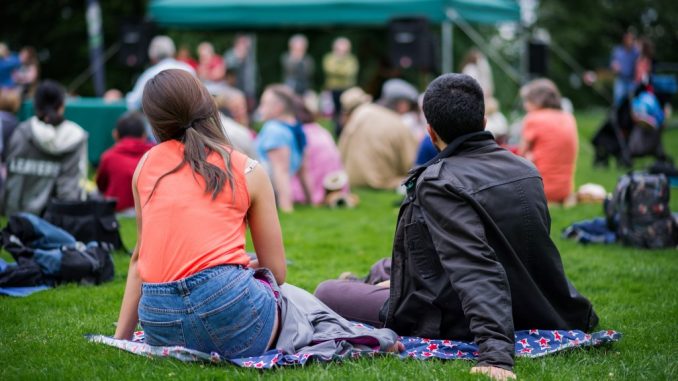 Millennials crave experiences. This growing preference for live experiences is being shaped by the strong desire to connect with people, communities, and the world.
The need to connect is taking place offline; millennials are bridging the cultural and political divide by attending live events. Recent data reflects the popularity of sensorial experiences. 3 out of 4 millennials would rather spend their money on an experience than purchase a product or service. Another 84 percent of Americans believe that attending events can inspire positive change.
So if you're looking to make your next corporate event memorable, you need to offer attendees an engaging, interactive experience. Finding a high-end corporate event space is just the first step; creating an unforgettable experience is what will make your event stand out. Prevent boredom at your next convention. Get inspired and consider these interactive event ideas:
Social photo booths
Taking photos is a cultural phenomenon. Create a buzz on social media and incorporate social photo booths into your next show. Attendees love to take selfies, and social photo booths make it easier for event-goers to take photos and videos that they can share on social media.
Interactive food and drink stations
Feed attendees and impress them at the same time. Line your event space with interactive food and beverage stations so that event-goers can interact with each other. Unlike traditional catering options, interactive stations can improve client satisfaction.
Cover band performances
A live performance at your event can liven things up and encourage attendees to groove to the music. Hire a cover band and keep energy levels high at your show. Encourage the band to engage with your audience to keep everyone fully immersed in their performance.
Virtual and augmented reality
Give attendees the chance to test the limits of their imagination. With virtual and augmented reality poised for mass adoption in the coming years, artificial intelligence could spell the difference between a successful event and an easily forgettable one. Using a virtual surfing simulator, for instance, can allow attendees to experience the thrill of surfing without leaving the confines of your event venue.
Responsive floors
Your flooring might be one of the most overlooked elements of your event venue. Do you know that you can use the floors to engage your audience in delightful ways? LED floor tiles, for instance, can give your show a futuristic appeal. Experiment with different elements in line with your theme.
Fire performances
Brighten things up and add pizzazz to your upcoming event through riveting fire performances. Hiring a fire-eater, juggler, or dancer makes for an Instagram-worthy event. Just make it a point to obtain approval from your event venue beforehand.
Magic tricks and illusions
Magicians and illusionists have gone from birthday party entertainers to professional performers. Work with a magician to amaze guests with their mind-bending tricks. Soon, your audience will be eager for more demonstrations.
Incorporate interactive ideas when you plan your upcoming corporate event. Align them seamlessly with your venue, theme, and goals. If you provide your guests with a beautiful experience, they'll look forward to your next big show or convention.