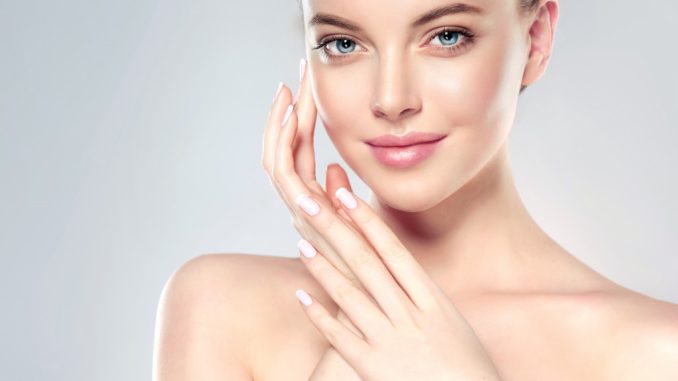 Having glowing skin isn't hereditary. In fact, your daily lifestyle has a massive impact on your skin's overall condition. Despite the number of doctors you've talked to or product reviews you've read, you can find a lot of overwhelming opinions on everything from how to protect yourself from the sun to how to moisturize.
In the end, the steps you take in taking care of your skin depend on your needs. Below are the simple tips that will help you in this process.
What Are the Main Steps?
Your skincare routine should start with cleansing as it eliminates toxins, chemicals, or grime. After cleansing, hydrate and replenish your skin by applying moisturizer. And before you go out, use sunscreen to minimize the effects of the sun's UV rays.
Your goal is to improve your complexion so that it's always in good condition and improve areas you want to fortify. Once you get old, your skin changes; hence, you'll also have to change the products you're using.
You don't have to follow a 15-step process or spend a considerable amount of money buying skincare products. Make this guide your reference in improving your skin and fortifying your daily skincare routine.
How Does Cleansing Help?
Most people know that cleansing is an integral part of the routine. Your cleanser will help eliminate, loosen, and surround excessive oils, germs, debris, and dirt on the skin's surface. However, other cleansers work better than others. Other cleaners also have harmful effects on your skin, so be mindful of the products you're using.
For example, others suffer from dry skin due to their cleansing routine. They think that having dry skin translates into a clean complexion. Due to this, they'll assume that having an uneven complexion, itchiness in winter or rough patches on the back of their hands is pretty common.
How will you know which kind of cleanser is the right one for your skin? First, you should learn about the available options. Facial cleansers are one of the mildest products you can use but will not eliminate dirt and oil. Liquid cleansers have different ranges of tolerability but often lead to oiliness.
Bar soaps are the most common types of cleansers but are also irritating. In picking a cleanser, start with the mildest products available. Your cleanser should only get rid of excessive oils, germs, debris, and dirt without damaging your skin's natural moisture.
How Does Moisturizing Help?
Your moisturizer will stop the skin from cracking. High-quality moisturizers will have a lot of ingredients that help skin cells function properly, minimize damage from free radicals, and fortify the skin to maintain its natural pH balance, structure, and more.
Old-fashioned moisturizers were composed of wax and water, which only trapped water on the skin's surface. That often led to an unnatural, oily feeling. More modern moisturizers have ingredients that can replenish the skin's natural moisture, including:
Niacinamide: It helps the skin produce natural oils and minimizes the effects of sun damage.
Hydroxy Acids: It helps with replenishing the skin's natural oils.
Ceramides: It replenishes the skin's natural oils.
Glycerol: It helps water or other ingredients penetrate the skin's outer layers.
Your skin's condition will influence your choice of moisturizing products. You might have sensitive, normal, oily, or dry skin and skin conditions such as atopic dermatitis, eczema, rosacea, or acne.
If you have skin problems, visit a cosmetic clinic to make an informed decision. Talk to a local dermatologist who can offer tips on choosing the products that can address your skin healthcare and beauty needs.
How Does Sunscreen Help?
Using sunscreen is a massive aspect of the routine. It's not only restricted to damages caused by long walks on the beach. Excessive exposure to the sun's harmful rays can lead to skin conditions, increasing the risks of skin cancer.
Damage can still happen in your everyday life, even sitting near a sunny window or walking from the garage to your car. In the worst case, every tiny amount of exposure can lead to dark spots, wrinkles, or skin conditions.
Hence, you have a lot of factors to consider when choosing a sunscreen:
Whether it's a moisturizing agent that prevents the skin from drying out
Whether it's a daily product or out-in-the-sun protection
Most importantly, the product's SPF level
Even after applying sunscreen, avoid excessive exposure. Make sure to cover the parts of your body that tend to get burned quickly. You'll also have to reapply the sunscreen if you're sweating excessively or playing on the beach.
You have been through a lot to maintain your skin by moisturizing and cleansing it. Don't let your efforts go to waste because you left your skin exposed to the sun's harmful UV rays.
Conclusion
To achieve a healthy glow and maintain a youthful appearance, make sure to use the right products and make them a part of your daily skincare routine. If you require additional assistance, talk to your aesthetician or dermatologist.