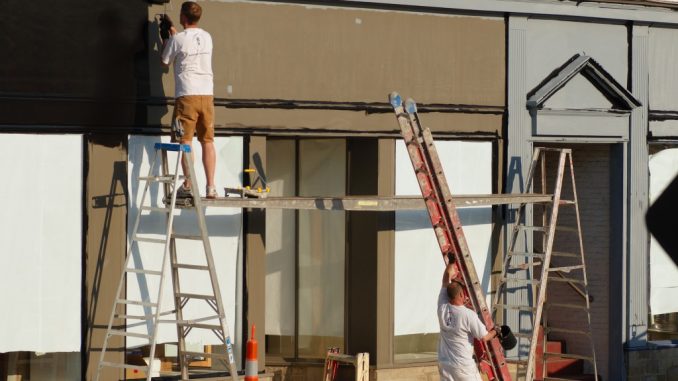 Do you want to sell your home but are worried about the value it will fetch you? Worry not. The best way to instantly increase your home value is to renovate a few key areas. There are key areas that can easily impress any home buyer when upgraded just a bit.
Such areas include bathrooms, windows, outdoor area, and the kitchen. Moreover, the stairs is also an important area. As such, consider hiring the services of an industrial design expert to give your house the much-needed facelift.
Here are other brilliant ideas on how you can renovate your home even when on a tight budget to instantly increase its value.
1. Add an outdoor entertaining area.
Every home buyer secretly wishes to get a house with a large (well, not necessarily large) outdoor entertaining area and so, act on this wish. Good news is, you don't have to break the bank for this. Just convert your patio into an entertaining area.
Get some nice affordable furniture, improve on the lighting, and create an outdoor dining space. And voila, you've got your potential buyer an entertaining area.
2. Add smart home features.
Take advantage of technology and install some smart home features.  Features like automatic lighting systems, learning thermostat, smart security systems are the most popular. There are other many simple, affordable features on the market that will definitely impress any home buyer.
3. Focus more on the bathrooms and kitchen.
These two rooms will greatly add on to the resale value of your home, so put more focus on them. There is so much that you can do even on a shoestring budget.
For starters, you can add a fresh coat of glossy paint, change the taps to more modern ones, replace the knobs on the cabinets or spray paint them, install new sinks, repair the broken tiles and clean up the dirt between the tiles.
You can also add more storage options. These are things that won't cost you so much, yet they will make the two rooms look modern, stylish and well-maintained.
For the kitchen, consider opening it up to more natural light as well as fresh air. No one wants a stuffy dingy looking kitchen. The trick here is to source for affordable fittings and fixtures that look high end.
4. Work on the flooring.
If your budget allows, you can install new wood flooring. This instantly adds a value of approximately $3,000 to your home. But if you can't, perfect the finishing. It will still add some significant value.
5. Learn to Become a DIY Pro.
You don't have to be skilled to become a DIY Pro on renovating your home, you just need to befriend YouTube, and you will learn so much. Try and keep away from technical tasks such as plumbing and electrical fixing and focus on things such as changing the skirtings, repainting, and simple repairs. These will cut down the renovation costs.
When renovating your home to sell it, you have to think like a salesperson and not a homeowner. Your goal here is to increase its value and so just focus on that. Anything else that does not contribute to that or has very small significance don't do it. After all, buyers know that the house is not brand new and so they don't expect it to be in perfect condition.