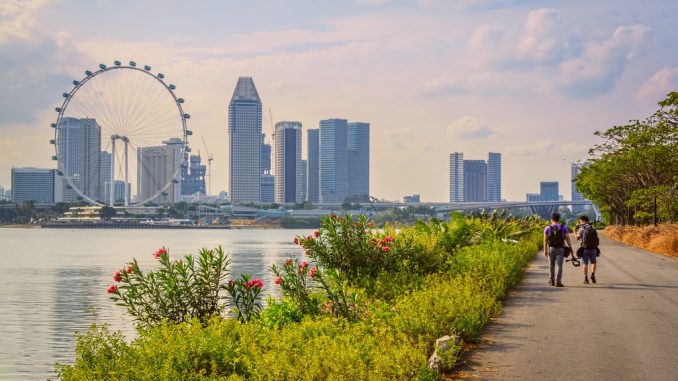 Singapore is a city that goes by many names: Singapura, the Lion City, and the Little Red Dot. However you choose to call it, one cannot deny the distinct charm it has as a travel destination. Travelers from all around the world frequent this city regularly. Now, for the uninitiated, there might be one question lingering in your mind: why? In this article, we explore five things that will compel you to book a ticket and plan a vacation:
A Melting Pot of Cultures
Culture and heritage are crucial in Singapore. It is a city built on the harmonious relationship between diverse cultures. As a tourist, the Lion City's status as a melting pot is an excellent draw. Dozens of festivals are celebrated each year, from Chinese New Year around January or February to the Hindus' Deepavali around late October. This is, of course, on top of the typical international holidays such as Christmas and New Year.
A Foodie Paradise
It can be hard to look for the best street food, milkshake, or fried chicken because every hawker stall and restaurant can serve something that is a definite contender. If you're visiting Singapore, you will enjoy the food. Whether you like a taste of what the locals eat or you prefer sticking to cuisines that you already know, there is something for everybody that makes it an enjoyable and, pun intended, palatable experience.
A Gateway to Southeast Asia
Another excellent reason to add Singapore to your bucket list is the fact that it serves as a gateway to the region. If you want to explore Southeast Asia, Singapore is the perfect starting point to do so. The world-famous Changi Airport has dozens of flights that connect to virtually every airport in the region. You can also board a bus that would take you straight to Malaysia, and from there, you can explore what the area has to offer.
A Balance Between Modernity and Tradition
Some people think that Singapore is all about high-rise buildings, skyscrapers, and a highly urbanized skyline, but that's not the case at all. There are other sides to Singapore because it is a place that strikes a balance between what's modern and what's traditional. There are a lot of museums, island attractions, and natural wonders that you can see.
A Vibrant Nightlife
If you are the type of person who enjoys going out and partying at night, you will find many things to love in Singapore. There are many clubs and bars (some of which are themed) that will suit your taste. Options are abundant as well for those who prefer mesmerizing live music or an exciting rave.
In the end, these five reasons boil down to a single thing: Whatever it is that you like in a travel destination, Singapore has something that will wow you. Regardless of the name you choose to call this city, we can all agree that "awesome," "stunning," and "wonderful" are all excellent adjectives. If you need more information about Singapore, consult a travel expert.