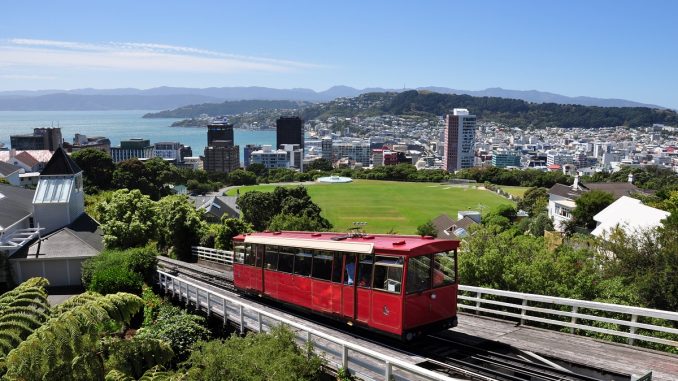 Students who plan to do a gap year search for cities and towns around the world that provide them opportunities to explore interests, meet people, earn an income and travel on the side. New Zealand is a popular choice because of its beautiful countryside, proximity to nature and high standard of living.
Once you finally decide to live in New Zealand for your gap year, here are some cities and towns to consider:
Auckland
Located in North Island, this city with a population of over 1.6 million has warm summers and mild winters. It is one of the sunniest and warmest cities in the country, which makes it an ideal destination for those going to New Zealand for gap year jobs. You will find many job opportunities across the career spectrum which is why many immigrants decide to come here first. Auckland is the country's economic capital which also means the cost of living is higher compared to other cities. The city is near to some beaches and parks that are worth visiting after work or over the weekend. You can also eat and drink at the many bars and restaurants.
Rotorua
Rotorua has a lot of small-town charm with a population of just around 60,000. Located in North Island it has a temperate climate and freezing winters where temperatures are freezing. It does not have the same number of jobs that bigger cities provide, but the cost of living is low. The biggest draw of living here is its nearness to some of the country's main attractions such as Mt Ruapehu and Mt Maunganui. It is also just a few hours away from Napier and Auckland.
Wellington
North Island has many liveable cities, one of which is Wellington. The temperatures are moderate and the lifestyle slow by city standards. The capital of the country provides a high quality of life and standard of living. Rent is affordable and the city's location allows you to visit the nearby gardens, bays, and beaches for a relaxing day out after work or during the weekends. You will have plenty of things to do after working hours since the city is home to many bars and restaurants along with a thriving music scene.
Queenstown
If adventure is what you are looking for, Queenstown in South Island is the place you might want to live in for your gap year. The summer is long and warm, but the winter is cold with snow. It has many biking and hiking trails for those visiting in the warm months and slopes for winter sports. Many operators offer adrenaline-pumping activities such as skydiving, rafting, bungee jumping, and others. Find work as a travel guide, assistant, or leader of a group.
Christchurch
Christchurch is a good city to spend your gap year in because of its mild summer months and cool winter. However, it still experiences some rainfall, snow, and freezing temperatures. It is a beautiful, green city because of the many gardens and parks located in it. The Garden City also has many establishments and attractions for those who want to mix work and pleasure.
These are some of New Zealand's liveable cities. These provide a high standard of living, establishments for leisure and proximity to the country's beautiful landscapes and seascapes.