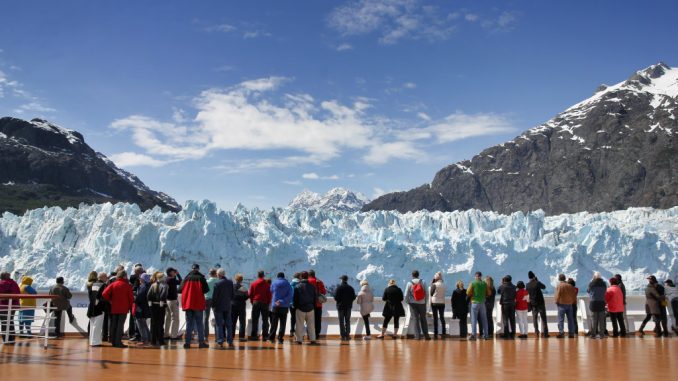 When we visit another state, buying a special souvenir may not cross our minds often, since we're saving that for an international trip, and finding anything distinctive in your home country is unlikely. But you may be enticed to change that mindset when you discover that your country has a lot more to offer than the things you're used to.
Every state, town, or city has something special in them. If not material things, then it's experiencing that you'll never get to try anywhere else. The treasures you'll learn about from this blog can all be found in the U.S., and possibly in other countries; prepare to jot down notes, because you might be tempted to collect them all.
1. Ulu Knife
Ulu knives are found in Alaska. It's an odd-looking knife that was traditionally used by Inuit, Yupik, and Aleut women for skinning animals. It would look intriguing and bit a mysterious displayed in your home or office.
2. Art
If you already own enough art from home improvement shops, consider visiting local or indigenous artists, and purchase at least one of their amazing creations. That way, you're sure that your chosen piece won't have a duplicate, and your place will gain a touch of authentic artistry, rather than just plain generic prints that anyone can copy.
3. Jewelry
Other than shopping malls, artisan establishments across different states also sell unique and mesmerizing jewelry. Arizona, for example, has a turquoise museum where you can treat yourself to various silver and turquoise jewelry. If diamonds are your preference, Arkansas offers an exhilarating experience where you can dig for diamonds in an eroded field. Your diamond ring will surely feel more priceless if you unearthed the stone.
4. Bronze Sculpture
If you're wondering how the life-size metal sculptures you usually see in galleries are made, it's from a process called lost-wax casting, in which molten metal is used to mold various sculptures, from life-size animals to dental crowns. It has a rich history, dating back 6,000 years.
Excellent lost-wax casting services are available in many parts of the U.S., so you may not have to go anywhere to obtain a beautiful bronze sculpture that you can display in your own gallery or showroom. Lost-wax casting has other applications, too, including jewelry and manufacturing tools, so it may be worth a shot if you're doing business in those industries.
5. Traditional Clothing
Sherwin Banda, president of African Travel Inc., loves collecting traditional clothing from each place he visits. He claims that it reflects the energy and tradition of the country it originated from, particularly African countries. Indeed, traditional clothing is an amazing representation of a country's culture and history, and by collecting different ones from different places and countries, you'll develop a deeper appreciation for art and history. You may even love your country more.
6. Liquo
If you have a wine cellar, whiskey, or any other booze from the Las Vegas Distillery, it deserves a slot in your collection. They may not be as fancy as French liquor, but they're a collector's item all the same. Plus, you cannot ever leave Vegas without bringing home a particular thing that'll relive the memories you made in there.
You may not find these items highly unique, but you'll realize that they are when it occurs to you that you never bring home anything other than a fridge magnet and some postcards. Nothing wrong about that, but it's refreshing and thrilling go extravagant and quirky from time to time.