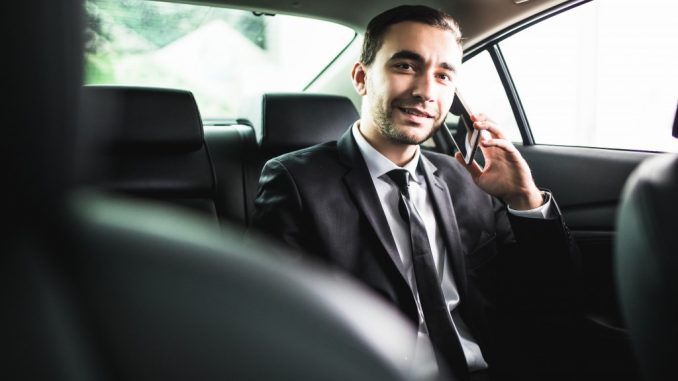 Getting a ride through Uber can be a lot more convenient and cheaper than flagging down a taxi. You may feel at ease during your trip, knowing that your driver is using a reliable GPS and navigation technology. Plus, Uber flaunts their safety features. You might not want to get too comfy though, because accidents can still happen and you should be prepared for that. As a passenger, here are things you should know in case your Uber gets involved in an accident.
How Uber's insurance policy works
Before drivers are allowed to drive for Uber, they need to have their own personal auto insurance policy. Uber would then provide some additional auto insurance coverage for the driver when the app is on. When the app is off, the driver is covered only by their own personal car insurance. When they turn the Uber app on, a low-level liability insurance is activated. Once the driver accepts a trip, they would have a higher level of coverage that extends to you, the passenger, and it will remain active until you step out of the car.
If you get into an accident and was not injured
If you get into a crash and inform Uber about it, you're most likely to get a refund for your trip. The refund process is generally easy if you did not suffer physical injuries. But if you did, there are more things to take into consideration.
They may resist compensating you
A 6-year-old girl was struck and killed by an Uber driver in 2014. When her family confronted the company, Uber attempted to deny any responsibility, saying that the driver's app was not open when the accident happened. To avoid liability for the driver's actions, they also argued that their drivers are independent contractors and not their employees. As businesses, Uber and its insurers will likely take significant measures to reject your claim, just like what they did in this case.
Getting compensation if you were injured in an Uber accident
If you are a passenger in an Uber accident and you sustained physical injuries, know that you should be covered by both the driver's policy and under Uber's liability and excess policy, no matter who is at fault in the accident. The passenger is considered an innocent party, and is supposed to be protected by these insurance policies. This means that you, or your Uber accident attorney, can make two separate claims — one for Uber's insurance company and the other for the driver's. However, it may not be easy to get either insurance company to take responsibility for the accident.
There may be some cases where the passenger is somehow responsible for the Uber accident. An inebriated passenger, for example, could be too unruly and distracting to the point that the driver loses control of the vehicle and gets into an accident. In such circumstances, the passenger's compensation can be reduced depending on how big their role was in causing the accident.
You should be mindful of your rights as a passenger so you can properly hold Uber accountable in case you get involved in an accident while on an Uber ride. However, being a mindful passenger also means that you should avoid distracting the driver in any way that may lead to an accident.