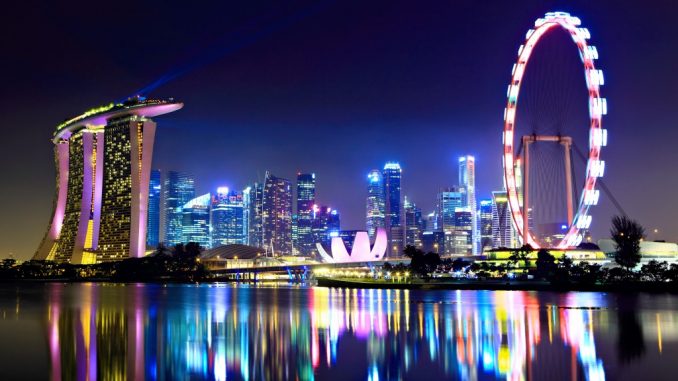 Singapore is one of the world's premier cities. If you have the opportunity to visit this wonderful place for the weekend, you'll want to fill up your time by experiencing the many sights and sounds.
Here's a quick guide on what exactly you should be doing for the two days you have to explore the city:
Some Good Meals
One of the first things to do is eat. The best rooftop restaurants in Singapore give you an excellent view of the skyline, so you can combine your sight-seeing with eating. Singapore has very interesting cuisine because it is a melting pot of various cultures. With just two days, you'll have only six full meals and maybe a few snacks to experience it all.
There are many high-class restaurants that you can try. It's best to look at the reviews and consider what cuisine what you want to eat. There are also street stalls that deliver delicious foods for a fraction of the price. It all depends on your budget and what exactly you are looking for. Just remember to eat heartily to fuel your exploration of the city.
Great Sights
Once you are full, burn off those calories by exploring the popular tourist spots of the city. Singapore is very pedestrian friendly and the transport system is well developed, so you should be able to visit many places easily. One of the places not to miss is Merlion Park. The park has the iconic Merlion statue, which is one of the city's biggest attractions. This will also take you to Marina Bay where you can take a cruise.
The wonders of nature don't end there. Singapore has many zoos and parks that you can wander around if you are feeling the city life pressing in. Mt. Faber Park is a popular stop, along with one of the world's finest zoos, the Singapore Zoo.
Other sites include Koon Seng Road, which boasts some of the prettiest houses in the city, and Orchard Road, for those who want to go for some shopping. For something more exciting, the Universal Studios Theme Park in Sentosa is there to accommodate you.
Wealthy Culture
Besides the general sights, you might want to take in the cultural wonders of Singapore. The small city boasts of a Chinatown and Little India, centres of two of the city's cultural strands. These are two very colourful neighbourhoods that should give you a memorable trip.
Singapore is likewise home to a surprising number of museums and galleries. If you are an art lover, you can check out the National Museum, the Peranakan Museum, and the Singapore Art Museum.
That may seem a lot to pack all into a single weekend, but remember that you don't have to do it all. Singapore will be there waiting for you to come back, so it's best to save some things to do on your next visit. With all that Singapore has to offer, you are sure to have a great weekend ahead of you.