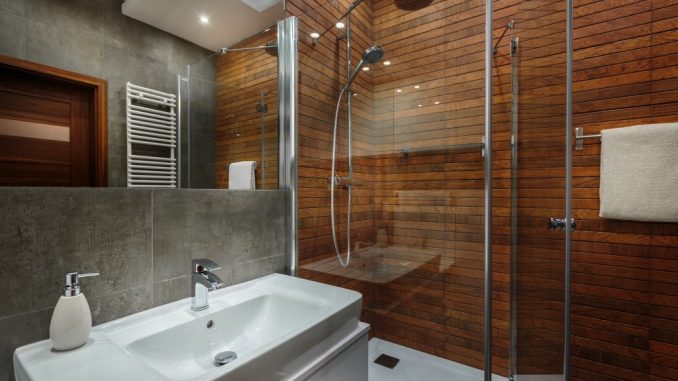 When it comes to home improvement for resale purposes, a bathroom remodel (when done right) is one of those projects that pay off. This is mainly because buyers take a closer look at bathrooms when they visit properties for sale. While most pay attention to the space's design and aesthetics, there are also those who mind the number of bathrooms the property has.
If you're thinking of selling your home, it is a good idea to assess the look and feel of your bathrooms. If the space has seen better days or if you and your family members rarely have a pleasant bathroom experience, remodeling it with a resale in mind is worth considering.  The scope of the project, of course, depends on what you want to achieve and what features the client prefer the most.
Do your homework. You can do some research online or talk to realtors to determine what bathroom features are essential to homebuyers. You can also visit comparable houses for sale in your neighborhood and find out how many bathrooms they have. This can help you determine what yours is lacking or if you need to add a full or a half bath to be competitive.
Mind the cost of the project. Not all bathrooms need a major overhaul. Sometimes, if the bathroom is in a fine condition, sprucing up the cabinets is better than tearing and replacing everything out. You can also get away with updating the fixtures or faucets instead of buying a new vanity sink. This is can help you get a good return on investment.
Strive for a classic and timeless look. When redesigning a bathroom, avoid sleek and contemporary designs that favor form over function. Stick with a clean look with neutral colors for a design that can stand the test of the time. Besides, you can still personalize the space and make it look more aesthetically pleasing with towels, storage solutions, and other accessories.
As you plan and meet with experts regarding your bathroom remodel, you'll soon realize what upgrades makes sense in terms of return on investment and functionality. You can also consider the following ideas if you're still undecided on where to begin:
Upgrade the lighting. Old and dated light fixtures can be a major turn off for many buyers. You can check out these bathroom lighting ideas for inspirations in illuminating the space.
Consider installing a double vanity. This works well in master bathrooms. This project can cost a couple of hundreds, but it can be a great selling point, especially for couples who want to avoid morning fights over who gets to use the sink first.
Reglaze the tub. If your bathroom has a tub, it is better to reglaze it to make it look new and fresh. If the space, on the other hand, doesn't have a tub, you don't need to buy and put a new one. You can focus on remodeling or updating your walk-in shower. It is also good to know that busy couples prefer showers to bathtubs.
Think about the flooring. If you are already thinking of updating or replacing the space flooring, go for timeless tiles that can withstand foot traffic, as well as the test of time. You can also spend a few more and add radiant heat floor mats, which are sure to attract buyers.
Your bathroom is not the only space in the house that needs sprucing. You should also consider other rooms, as well as the exterior of the property and do whatever you can to make it stand out.