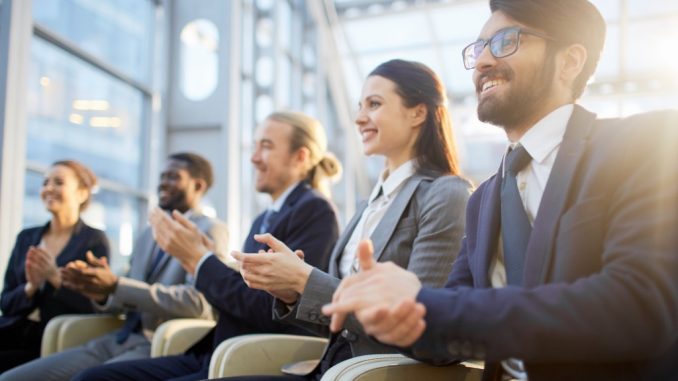 Businesses hold events to attract more potential customers, promote a new product or service, or connect with partners. These events can be small, intimate meetings between executives and key personnel, or they may be a grand launch with various stakeholders in attendance.
Regardless of the number of people attending your business event, you need to ensure that everything runs smoothly. Here are some expert tips that will help you ensure the success of your next business event.
Know Your Goals
When planning an event, you must clearly identify its purpose first so that you can invite the appropriate audience. Some companies, for instance, initiate activities to generate new sales or launch a new product. Some hold fundraising events to attract donors and sponsors. All this information must be shared to the staff so that they can focus their efforts in inviting the right group of people for the event.
Create a Plan
Successful business events are also attached to the little details that come with them. You must carefully decide on the venue, entertainment, menu and guest list, among others. Take time to prepare and create checklists for essentials before, during and after the activity.
Having a plan makes it easier for you to delegate tasks to your staff and at the same time, allows you to keep a rein on the expenses. During the planning stage, decide on what should happen at the event and note down the steps to achieve it.
Learn to Delegate
Once the event plan is completed, you can start delegating the tasks and components needed. Each focal person will be responsible for a portion of these tasks. When you have a team of people working on set goals and milestones, the pressure and burden of pulling off such a massive event is minimised.
Delegating may also take the form of hiring service providers such as event planners, set designers and lunch catering services in Melbourne. This can be a practical move when holding seminars or conventions where a large crowd is expected to attend. Outsourcing tasks that can be done more efficiently by other professionals also ensures the quality of the output.
Communicate and Give Feedback
As the head organiser, you should require constant feedback and communication from the focal persons regarding the responsibilities assigned to them. It can be frustrating to learn that the guest speakers will not be able to attend, the marketing materials are missing, or that there is a double booking on your chosen venue or catering services on the day of the event.
Communicating constantly with everyone involved and asking their commitment to give reports and updates on tasks that have been completed or have yet to be done as the event date draws nearer.
Corporate events are constantly initiated for various purposes. During these events, you should be able to accomplish your goals by making careful plans and following them. Hiring experts and outsourced teams can make the load lighter and guarantee the best results and output. Consider these the next time you plan a big event or activity for your business.