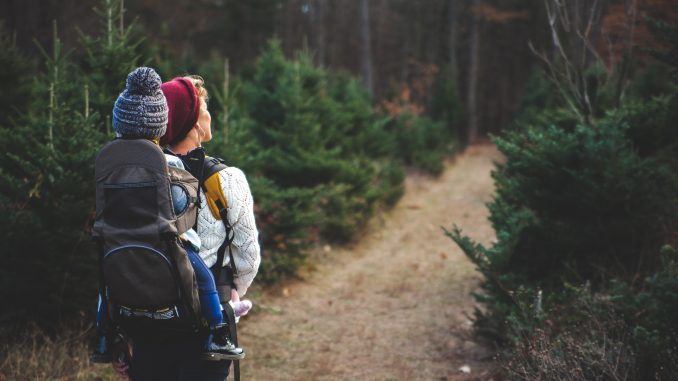 Nature has become a popular tourist destination over the years. Many people want to escape the hustle and bustle of their everyday lives and find some escape in nature. 
According to 2022 data, the national and state park sector have reached an estimated $940 million market size.
One of the more popular national parks is Joshua Tree National Park. Located in southern California, Joshua Tree boasts millions of annual visitations. In fact, it has recently set its annual visitation record, surpassing 3 million visits in 2021.
With so many people wanting to experience Joshua Tree, it can be hard to know what to do when you visit. This guide will help you make the most of your Joshua Tree National Park experience by providing tips on things to do while you're there.
Why Do People Visit Joshua Tree National Park?
There are many reasons people travel. Among them, recreation is one of the most popular. According to surveys, six out of ten Americans participated in outdoor recreation in 2021. And what better way to experience recreation than in one of America's most iconic national parks?
Joshua Tree is a favorite among many because it provides an opportunity to experience different ecosystems in one place. The park is home to the Mojave Desert and the Colorado Desert, which meet within Joshua Tree National park's eponymous tree. That means visitors can enjoy the sights of Joshua trees, oases, sand dunes, and mountains all in one place.
Aside from the different ecosystems, people are also drawn to Joshua Tree for its nature activities. So, it's definitely a place worth visiting if you're looking to get away from it all and explore the great outdoors.
What Are the Things To Do in Joshua Tree National Park
Whether you're an outdoor travel enthusiast or someone who wants to enjoy the scenery, there's something for everyone in Joshua Tree National Park. Here are some ideas of things to do while you're visiting:
Do Some Hiking
Spending the day on a hiking trail is an excellent way to see everything this one-of-a-kind park offers. Hiking trails in Joshua tree range from easy strolls to more challenging treks, so there's something for everyone. Consider exploring one or more of the following trails:
Arch Rock Trail
A beginner-friendly trail that leads to two natural rock formations, the Arch Rock and the Heart Rock. It's a popular place to see wildlife and learn about the desert ecosystem. This 1.8-mile terrain loop takes only an hour and is an easy way to get outside and explore.
Barker Dam Trail
Famous for its water formation, the Barker Dam Nature Trail is a must-do when visiting Joshua Tree National Park. The hike is only 1.25 miles, making it an achievable goal for most visitors. However, water levels are unpredictable, so it's best to check with a ranger before setting out. You don't want to be caught in the middle of a dry dam.
Ryan Mountain Trail
If you're interested in a more challenging hike, consider the Ryan Mountain Trail. It's a 3 miles trail with an elevation gain of 1,000 feet. The Ryan Mountain Hike leads to a summit with stunning views of the entire park, so it's definitely worth the effort. Just be sure to bring plenty of water and snacks to keep your energy up.
Equestrian Trails
You can also go horseback riding in Joshua Tree National Park. There are 253 miles of trails to explore, so you're sure to find the perfect route for you and your horse. You can visit the National Park website for more information.
Experience Camping
There is no designated lodging in the park, but there are 500 campgrounds where you can pitch a tent or park your RV. Camping is one way to get close to nature and experience the park at its best. However, campsites can get crowded during peak season, so ensure to make a reservation in advance.
Top Joshua Tree camping spots include Black Rock Campground, Jumbo Rocks Campground, White Tank Campground, and Cottonwood Campground. But others are just as nice, so it's best to have a look around and see what works best for you.
Go Rock Climbing
Many rock climbers visit the park to enjoy rock climbing on unique rock formations available. But you don't have to be an expert to enjoy this activity. There are several beginner-friendly cliffs and rocks to climb. Whether you want to experience rock scrambling or spend the night camping at Jumbo Rocks, rock climbing is another fun way to connect with nature.
Spend the Night Stargazing
The clear night sky is one of the most beautiful things you can experience in Joshua Tree National Park. The park is an International Dark Sky Park, so it's the perfect place to do some stargazing.
If you want a breathtaking view, Pinto Basin Road is the best place to go. It is the area in the park with the darkest skies, and it's away from pollution. You can also attend one of the ranger-led stargazing programs to learn more about the night sky.
Discover the Hidden Valley
Known for its picturesque views, the Hidden Valley Nature Trail is a must in the list of things to do in Joshua Tree National Park. Although it's only 1 mile long, the hike can be challenging since it includes a 400-foot elevation gain. But the views from the top are worth it.
The Hidden Valley campground is also a must-see. The campgrounds are nestled in a rock formation and offer stunning views of the valley below.
Visit Skull Rock
At Park Boulevard lies the famous Skull Rock. It is the most popular rock formation in Joshua Tree National Park, and it's easy to see why. The rock looks like a human skull and is a famous place to take photos.
The best time to visit Skull Rock is in the evening when the lighting is perfect for photography. But be sure to bring a flashlight to find your way back in the dark.
Explore Hall of Horrors
Across several stacks of boulders lies the Hall of Horrors. It is a strange rock formation that looks like a scene from a horror movie. You can squeeze through the rocks and explore the area.
But be careful not to get lost in the maze-like formation. It's easy to lose your way, so bringing a friend or a map is best.
Spend Time at Keys View
Nothing beats the panoramic views from Keys View. You can see the entire Coachella Valley, including Palm Springs, Mount San Jacinto, San Bernardino Mountains, and San Andreas Fault.
Keys View is also the place to be to watch the sunset. However, it can be hazy during the summer months, so it's best to visit in the spring or fall or whenever the weather is clear.
Take Photos at Cholla Cactus Garden
A fun place to take photos is the Cholla Cactus Garden. It is home to the Teddy Bear Cholla Cactus, a cactus plant that looks like a teddy bear. These desert plants are not as cuddly as it seems, though. So careful not to touch them.
Nonetheless, these clusters of cacti make the perfect desert landscapes for photos. And it's an excellent place to learn more about the desert ecosystem.
Drive Across Geology Tour Road
The National Park Service offers an accessible, self-guided Geology Tour Road. The road is 13 miles long and takes you through some of the most interesting geological features in Joshua Tree National Park.
But while standard vehicles can drive on the road, it is recommended to use a high-clearance vehicle. That is because some parts of the road are unpaved and can be rough to drive on. A 4×4 is not required but is helpful.
How to Get to Joshua Tree National Park
Many of the recommended things to do in Joshua Tree National Park can be found at Park Boulevard. From the West Entrance station to the North Entrance Station, Park Boulevard is the main road that runs through the park. From here, you can access most of the major attractions.
The future of travel and tourism in Joshua Tree National Park looks bright. With so much to see and do, the park will surely attract more visitors in the coming years. So whether you're looking for adventure or simply want to escape the city, Joshua Tree National Park is the perfect place for you.