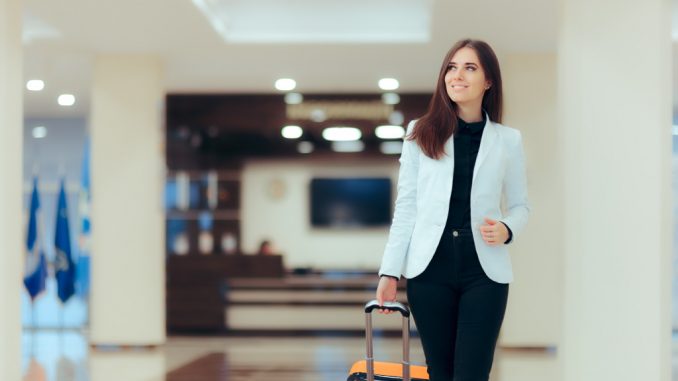 There has never been a year—and perhaps, there never will be—when the bigger picture in travel has been important. A lot is going on to consider traveling right now, but when the time comes, will this be the long-term appearance of travel?
To say that last year hasn't been easy is an understatement. However, this year is already here, and there are hopes that this year might bring some better gap year job opportunities—after the vaccines arrive, of course. It might lead to everything becoming easier, including new traveling processes and other requirements for travel.
There are bright sides to this, and tourist destinations may even recover because of the lack of visitors. Here are some more possible benefits of lesser crowds and silent travel destinations.
More 'Conscious' Passengers Arise
This year, travelers will anticipate the rise of the 'conscious passenger.' What this is, no one exactly knows, save that they are someone who can choose better journeys. The time they spend away from home is no issue too.
This kind of traveler will also be more grateful for their area and the number of native people in it. They will spend less to carry less since they are looking for sustainability in their travel.
Another expectation why this is so is because of the stress caused by 2021. It is said that the conscious traveler will spend less as a form of a mantra to protect themselves from unnecessarily buying more and adding more clutter to their lives.
A Clamor for Open Spaces
After all the months spent at home, wide-open spaces will be in style, experts say. In the US, state and national parks have become popular with visitors after lockdown restrictions eased up. This is expected to continue well into this year.
Many people saw just how easy the pandemic spread to the community because of how urban centers have been designed. The clamor for wide-open spaces is a result of the pandemic; people are searching for areas where there is a lot of space, away from other people and, in turn, free of the worry of getting the virus from others.
More Local Engagement
The human connection is expected to be more in the display as people return to travel more again. This is expected to be seen in the future, as people start to revisit other places. There will also be tourists expected to create something more positive, like offering something back to the community. Whether that's through charity work or some other form of respectful giving remains to be seen.
People might also start to bring along their work on holidays. More people have been told to stay at home but work right now is wherever they are. This is expected to become the norm as more people start coming out.
Traveling with Family and Friends
While the past year was spent with family and friends, they are also expected to become the first travel companions you're going to take on the road. They're also the ones that you're going to take on travel, which is expected to be more domestic—at least, for this year.
Think Disney World, Bryce Canyon, and Klondike Cabins. These sites—and many more like it spread in the United States—will see an influx of visitors. Family-friendly places will also become more popular as people seek to re-establish their connections. After all, most of the year before was spent in isolation.
Travel Will Become Normal Once More
Some people agree when it is said that many more months of quarantine may be expected. But as lockdowns gradually cease, people will also begin to travel more generally—in fact, as soon as the summer of 2021. At this point, people will see their old routines and habits return.
Some are hopeful that the Labor Day celebrations will be more vital this year. The free time on this day might be spent traveling, according to those who think positively, and that she thinks professionals will also start traveling more and more to their offices—of course, based on the discretion of their employers.
As life returns to normal more and more, it may appear to be more of the same, in actuality. People will start returning to connections, and routines will also start picking up. But for this to happen, you must keep in line with the restrictions for now so you can be freer tomorrow. If you're considering traveling during this pandemic, make sure you are ready and safe to avoid problems after the trip.