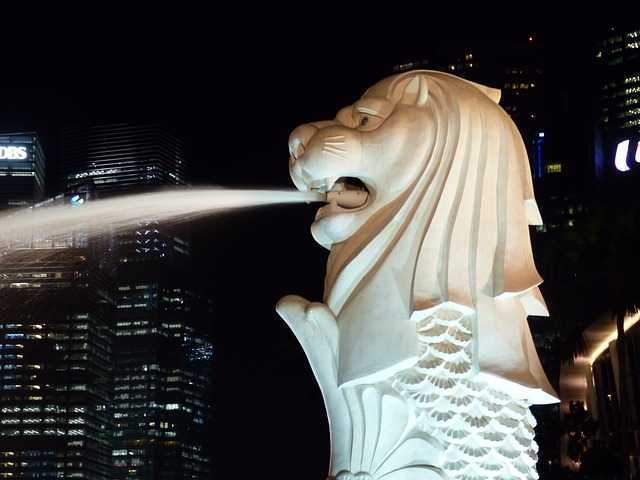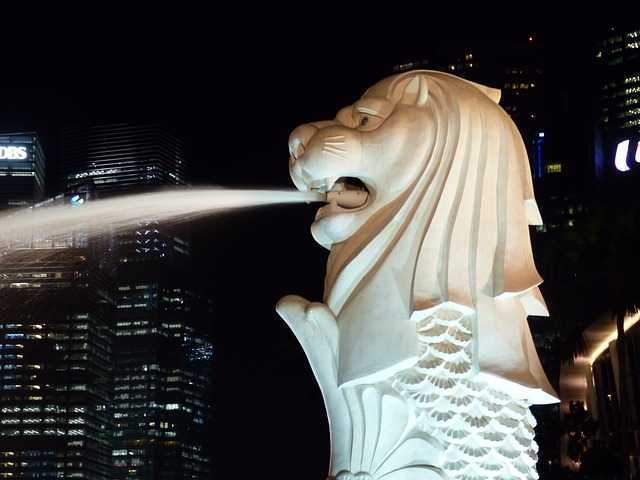 The legendary Merlion, lion-head fish-body symbol of Singapore, is the outcome of the tourism efforts of Prime Minister Lee Kuan Yew. But it also symbolizes the western heraldry used by many countries.
Prince's Guarding Symbol
The lion head depicts the folklore of Prince Sang Nila Utama's discovery of lion (singa) and city (pura) while the fish tail symbolises the fishing village of 'Temasek', also known as 'sea-town' in Javanese.
Legend has it that the Merlion would visit Sentosa island every year to guard Lion City's well-being. One night, the island was threatened by a raging storm and the Merlion fought the thundering skies with its mythical powers and preserved the land.
The Sentosa Merlion allows visitors to stand on the creature's mouth. At 60 metres above sea level, visitors will see a 180° view of the Singapore Island and the Central Business District. The merlion was strategically positioned this way to stand as the guardian of the islands.
Symbolic Art
As one of the many attractions in Sentosa, the Merlion replica was designed and sculpted by Australian artist, James Martin, and completed in 1995. It is made of Glass Reinforced Cement (GRC) over a steel framework that is attached to the centre.
Unlike its predecessor by the Esplanade, the Merlion distinguishes itself as the only Merlion in Singapore where visitors can discover the urban myth within its attraction trail. The 37-metre tall colossal replica has a Mouth Gallery Viewing Deck on the ninth storey and another viewing gallery on its head.
The Merlion stands on a base that resembles the bagua, an auspicious tool in Feng Shui that directs energy towards prosperity and affluence. Each of the creature's 320 scales is also shaped like the bagua.
The Sentosa Merlion's teeth represent the four ethnic groups in Singapore – Malay, Chinese, Eurasian and Indian – signifying prosperity for all Singaporeans.
With its rich folklore and prosperous symbolism, the Merlion in Sentosa is one of the must-see destinations on the island.