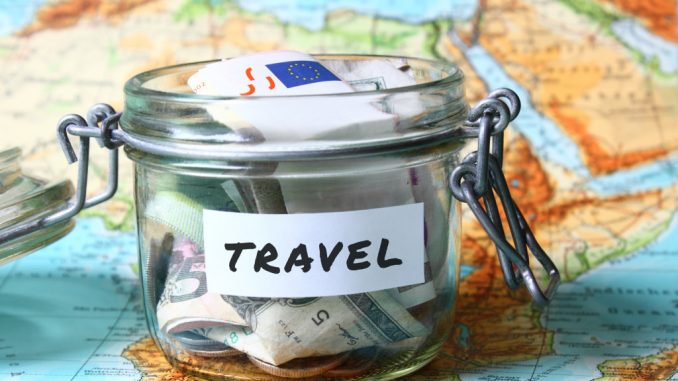 The world is big, and there are many places out there waiting for you to explore. Whether you like ocean waves or the sunset at the top of the mountain, there's always a place somewhere that will captivate your heart.
People travel for various reasons. Some ride the plane to taste exotic foods, learn about culture, see different places, or feed their hunger for adventure. If you can't decide where to go for your next travel, here are some suggestions:
Thailand
Thailand is the best destination if you are an avid fan of adventures and fun activities. It offers extreme activities all year round like kayaking, trekking in the jungle, mountain biking, and zip-lining.
If you're into extraordinary activities, they have skydiving and scuba diving too. But there's more to Thailand than fun activities. Families can enjoy visiting the elephant sanctuary or eating scorpions with the local people.
India
India is known to have a rich culture and exquisite cuisine. This country is the home of many temples and the Taj Mahal. It also holds one of the world's oldest cities, Varanasi, where you can watch live creations.
There are plenty of things to do in India. You can visit some tigers in their national parks, ride a camel in Rajasthan, or trek in the Himalayas. Furthermore, you can explore the boulevards of Delhi and Mumbai or chill in Ladakh. Don't forget to taste their curry before you head home.
New Zealand
As soon as you step on the door mats of your hotel room, you will immediately feel the adventures awaiting you in New Zealand. This country is filled with so many fun activities that it's known as the world's adventure capital.
There are too many things to do in New Zealand. You can visit the penguins in Dunedin or the famous Matamata where the movie The Hobbit was filmed. But there's more. You can also explore Queenstown and try snowboarding, bungee jumping, hiking, and jet boating.
Australia
Pack lots of sunscreens and get ready for an adventure of a lifetime in Australia. Like New Zealand, Australia offers countless adventures that will pump up your adrenaline. Catch the strong waves at Bondi Beach, and see the magnificent view of the city by climbing Sydney Harbour.
You can also camp at night and watch the stars and swim with catfishes on Fraser Island. But if you want water activities, head on to the Great Barrier Reef for snorkeling and scuba diving sessions.
Japan
Japan is also one of the countries around the world with rich cultures. Once you visit Japan, you will keep coming back for more. It is the perfect travel destination in Asia as it offers summit hiking in Mount Fuji and other activities like visiting temples in Kyoto.
What's even more fascinating about Japan is its transportation. Japan is one of the few countries around the world with bullet trains. If you need to move from one place to another, riding a bullet train is the way to go.
South Korea
Like Japan, South Korea is also a country that embraces its cultures and welcomes the new era. Challenge yourself and ride a bike in Seoul. Visit its spectacular white beaches or the slopes in Jeju Island or Mount Halla.
South Korea is also the perfect destination for food lovers. The country is known for having delicious street foods like soondae and chicken hearts. You can also try bibimbap and kimchi, two of the most favorites in South Korea.
Vietnam
Vietnam is a Southeast Asian country known as the site of a historical war. It houses many rivers, beaches, deltas, and mountains, making it a perfect destination for adventure seekers. If you love the city's noise, you can explore the streets of Ho Chi Minh, where you can find the most delicious pho, banh mi, and coffee.
Adventurers can enjoy the fantastic activities offered in Hanoi. Here, you can experience rock climbing, hiking, and scuba diving as you enjoy the amazing Karst landscape in Halong Bay.
Malaysia
Pack your bags and get ready to visit the air bridge of the Petronas Towers. Be mesmerized by the beautiful beaches in Penang or hike going to the jungle temples. You can also visit Borneo, where you can see orangutans in the jungles. There is also an orangutan rehab project in the area where you can help build rope bridges for the animals.
These are just some beautiful countries that offer fun and adventure. As you know, there are thousands of places out there for you to explore. All you have to do is pack your stuff and book a ticket.