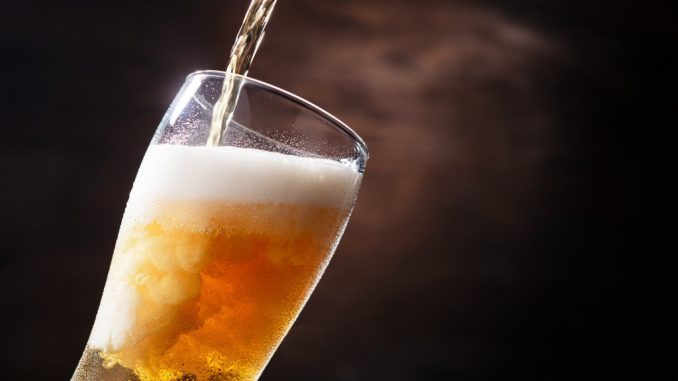 Starting a small business in the United States is always challenging because of the huge customer expectations and fierce competition among brands. This is especially true in the craft brewery industry. According to statistics, there has been a 4% growth in the craft beer industry in 2019. In the previous year, only 7,346 craft breweries were operating in the US. In 2019, the numbers went up to 8,275. This significant growth shows that it's promising to invest in this type of business. However, this also reveals that the industry is becoming more and more saturated that new brands find it difficult to gain popularity among customers.
If you are interested in starting your own craft beer business, you need to ensure that you have what it takes to stand out from the competition. To do this, you need to ensure that you can successfully convince people to try your products. To give you an idea, here are some of the most common demands of customers who often buy craft beers:
Taste
Freshness
Aroma
Price
These are the common factors that affect a consumer's purchasing behavior when choosing a craft beer. You need to remember these factors to know how to create the right branding for your business. Aside from this, you will have an idea of the best marketing strategy to attract more customers.
Essential Tips to Make Your Craft Beer Brand Stand Out
Understanding customer behavior is the key to achieving success in most industries. However, if you are part of the craft beer business, you need to step up your game, especially when it comes to branding and marketing strategies. Without a competitive plan, you will struggle to convince craft beer drinkers to check out your products.
Remember, most craft beer drinkers prefer to stick with their favorite brands. However, they also try to experiment and consider checking out new brands. Thus, you need to ensure that you give them several reasons to check out your brand and taste your impressive products. To do this, you need to consider following these tips:
Develop a unique brand identity
Start by defining your brand and ensure that it doesn't look similar to other existing brands. Find a unique style and come up with a catchy yet professional brand name so potential customers will quickly remember your business.
Design an impressive product packaging
Introduce your products properly and ensure that you design the best packaging for your goods. This way, you can easily grab people's attention, which eventually leads to more sales and revenue. Work with professional product packaging designers and ensure that the style will complement your company's branding.
Boost your social media marketing efforts
Take advantage of the popularity of social media by creating a page dedicated to your business. Ensure that you hire a social media marketing team as well as a design and content team. This way, you can rely on experts in managing social media posts. These experts know how to improve brand popularity by using visually-appealing ads.
Partner with local brands
Another smart strategy you can consider is partnering with local brands to reach a wider audience and gain more customers. You can look for popular restaurants and see if you can ask them to include your craft beers on the menu. If you want, you can also sponsor events hosted by local businesses. The key is to partner with other companies who can help you increase brand recognition and popularity.
Work with reliable suppliers
Don't forget to find reliable suppliers that can help you produce unique, consistent, and high-quality products. You can look for Callista hops suppliers, canning and bottling providers, and even sticker or label printing agencies. Partnering with these companies also allow you to enjoy uninterrupted business operations. With this, you can continuously operate your business and sell your products without issues and delays.
Host events
Feed people's curiosity about your brand by hosting events. You can offer discounted beer prices every Friday afternoon. You can provide freebies for your first ten customers during the opening day. The key is to develop a fun and exciting event that will create a buzz among craft beer drinkers.
These strategies may be too simple, but you will observe a significant growth in your business if you can successfully implement them. Make sure to keep learning about your customers and find out what they really want from craft beer brands. Also, develop a growth strategy so that you can also prepare changes that will help your company grow and improve. Stick to your unique brand identity and focus on providing high-quality products to your customers. Don't focus too much on the competition, but ensure that you do everything you can to make your brand stand out.