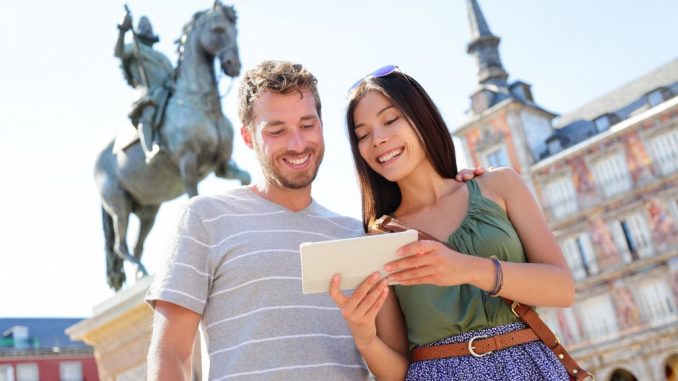 Holidays are the best times to treat your loved ones to a vacation. During ordinary days, you may be too busy to set any dates for leisure. However, holidays mean that every person around you will want to celebrate as well. You may be challenged to find spots or reservations. Even if you've prepared, you might still suffer from the large crowds and lack of transportation. But let's not rain on your parade; here are a few ideas for a romantic holiday:
Home Celebration
Sometimes, the best way to celebrate with someone is to keep it simple. This is especially true for those who prefer to spend their time at home or are still busy despite the holidays. Your house is always there for you, so you can choose to bring the celebration there instead of going out. If you can't prepare your own meals, then why not have food hampers delivered to your home? This is also applicable for any item that you might need for your little occasion. Many kinds of items are now available for delivery.
Cruise Travels
Many couples prefer hotel stays during the holidays. But if you haven't had time to reserve, then you'll find it difficult to get a room. But why spend your holidays trying to land a spot there when you can travel instead? Cruise trips are offered in packages complete with the cabin reservation, food, as well as parties and events. One of the great things about them is that passengers are limited, so you don't have to deal with too many people while you're relaxing with your better half.
Discounted Deals
No one can blame you if you still prefer hotels. For hotel owners, this is a big business opportunity since people would be coming in droves, and phones would ring left and right for reservations. Knowing that fact, they'd offer special holiday packages to attract more customers and bring in more money. Remember that nearly all businesses are competitive, and they'd think of ways to offer the most attractive package deals that they can. Find the time beforehand to shop around for the best offers that suit your needs without compromising your travel or budget.
Free Events
Holidays may be every business owner's dream, but that doesn't mean that you can't find events or venues that don't require you to make a reservation. There are many places where you can have a date free of charge but will still be enjoyable. Visit a nature park and enjoy a picnic together with pre-cooked food. It's actually romantic that you take the time to enjoy food that you've prepared together. You can also join a community party and spend time together with the people in your neighbourhood.
Don't let the aggravation and hassle of the holiday rush take away the fun that you're going to have with your loved one. Spending time with them can still be enjoyed while being economical and worry-free. To make it better, plan your date in advance.