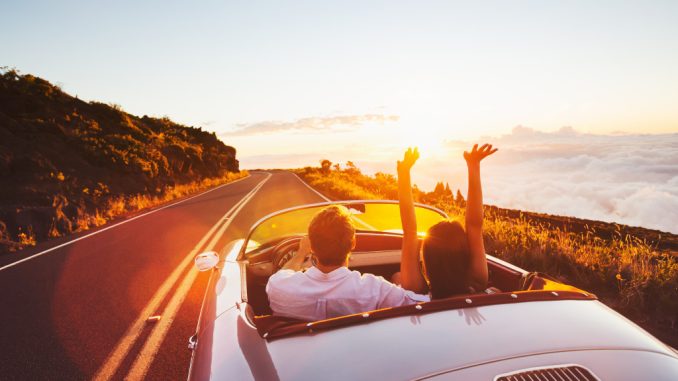 The Pacific Coast Highway runs along most of California's west coast. You can start this road trip from almost any point on the west coast, and it will still be a fantastic experience that will fill your camera with many memories.
Forbes magazine has ranked this drive as one of America's greatest drives, which means there are many photo opportunities at every turn.
So what is the Pacific Coast Highway? The Pacific Coast Highway (PCH or Highway No. 1) is a series of roads that run from San Francisco to Los Angeles along the coast of California with scenic views and places for stops.
There are two major routes from San Francisco to Los Angeles. The first one is the more direct route along Interstate 5, which has a speed limit of 65 mph and takes about three to four hours (using Google's traffic data as reference). The second option provides scenery with mountains, beach views, and small towns that take longer (five to six hours) but is more scenic.
Here's what you should try during your Pacific Coast road trip.
Stop at the Bixby Bridge
This bridge is one of the most photographed bridges in California, and it will be a great place to start this trip. Keep an eye out because you can only see it from a certain distance, and if you blink, you will miss it.
Have Lunch Along Big Sur
There are many good restaurants along the Big Sur coast where you can sit outside and enjoy your meal with views like this. You might even want to try surfing during this stop. If there is time, keep going down the coast to Santa Cruz for another fun activity (surfing or boardwalk).
Visit Malibu Pier
Malibu Pier is another place with amazing views of the ocean. There is even a place to get ice cream while you enjoy the ocean views. One of the most expensive places in California, this stop will be worth your time. If you can, try to go for a hike along the coast as well.
Experience El Matador State Beach
El Matador State Beach is a good place for photography, and it's also home to a fantastic beach with red cliffs and blue water. There are lots of places to stop during this part of the trip. If you have time, there are lots of other activities to do in Malibu.
Go Camping
Camping on the Pacific Coast Highway means sleeping by the ocean while listening to its rhythm all night long. It means waking up early to watch the sunrise over the ocean and painting the sky with colors you haven't seen until then (and most likely won't see for a while). You can find campgrounds along the highway or at beaches. Almost any will do.
Overnight at the beach is one of those things that are hard to plan but are well worth it when you are there. Any place near the ocean will do, as long as you have enough space for your tent and don't mind sand everywhere after. If you want more space, consider getting an RV because this kind of vacation requires lots of space!
Hike at Big Sur
During the drive, you might see signs for trails along the coast. One of these is the McWay Waterfall Trail. It has a short hike with views like this. You will know where you are because you can look up and see your car (yes, that's another person in the picture). Then you continue walking until there is no more trail.
Be careful! You need to recognize when there isn't any trail anymore because it becomes hazardous. There are other hikes in Big Sur, so ask around before deciding which one to do.
Visit the Santa Barbara Coast
Take a day to visit Santa Barbara, which is along the coast. This town is perfect for shopping on State Street, eating out at cute restaurants, and taking pictures of everything. There are also some great places to take photos with the Pacific Ocean in the background.
Also, there are well-known professional matchmaking services in Santa Barbara. These services will set you up with someone who lives near the location.
On the Way Back: Go North
Instead of taking Highway 1 back to San Francisco, take Interstate 5 and go through Los Angeles. This way, you can spend more time in one place rather than rushing back home after six hours of driving. You also get to see many interesting things on your way back, so it's definitely worth your while.
To enjoy the trip more, here are some tips to consider:
Always have enough charge on your camera battery to take pictures at least until lunchtime.
Leave early in the morning so that you have enough time to stop whenever you want along the way and do many activities during this trip.
No matter how short your stay is in a place, eat out because that part of California has some of the best food in the country.
Never stop at a chain restaurant along the way unless you want to eat chain food and pay for it (and feel guilty about not buying local food).
Pack lots of snacks and water because there aren't many places to stop along the way, even though you might want to.
Final Thoughts
This road trip is perfect for people who want variety, eat out at local places whenever possible, and take pictures with the Pacific Ocean as a background. It's also perfect for anyone looking to do something different during spring break or summer vacation.