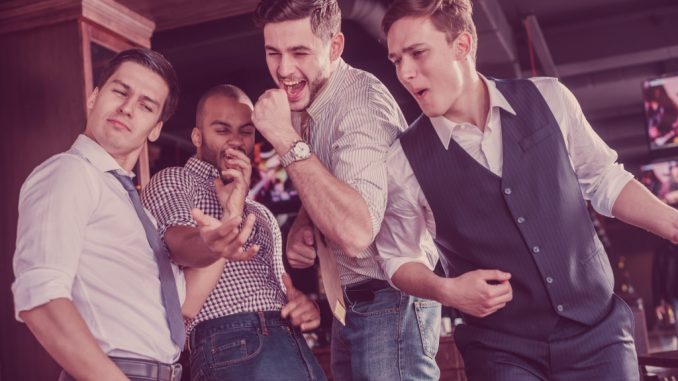 Whether you're constantly traveling for work or pleasure, it's indeed a struggle for many people to lead and live a healthy lifestyle. We're already struggling with the need to follow a certain diet and to exercise at least 30 minutes every day. Imagine how much more difficult it is when we're hopping on and off the plane. Not that you have to punish yourself for skipping one healthy meal a day or indulging yourself in the breakfast buffet, but it will be unhealthy if you keep on forgetting how you should portion your food and work out every day.
Yes, vacations should be fun and exciting, but they should also not make you feel bad because you ate too much gelato in Italy. There is nothing more stressful than having to squeeze in workouts and diets when you just want to eat all the street food you see in Thailand, but that's also what a healthy lifestyle is about. You have to commit to it. You need to choose it every single time you decide about what you should eat and where you should work out.
Buffets in Hotels
Most hotels will provide free breakfast buffets for their guests. The spread is usually enticing that it takes much willpower to say no to freshly made omelets, waffles, pancakes, pancake toppings, croissants, and many more. While the foregoing belief is that people should eat like a king for breakfast, pancakes and waffles are not part of the deal. Instead of indulging yourself in these breakfast sweets, why not take your BCAA protein powder supplements so that you can have your needed protein source for the day.
This does not mean that you cannot enjoy the occasional buffet, of course. You just have to be responsible for what you consume. You should also take time to figure out how to incorporate your usual diet meals into the dishes offered by the hotel.
Drinking with Friends and Colleagues
Another problem you will encounter when traveling and trying to maintain a healthy lifestyle is when you want to drink with friends. Drinking has no place in healthy lifestyles, although a glass or two of wine is not bad at all. But what if you're in the middle of sharing a sordid love affair with your friends? It gets harder not to drink when you hang out with your friends and colleagues abroad. The ambiance of the Balinese landscape will make you want to sip that bottle of cold beer. It seems almost impossible not to at least have one night of revelry when you're out and about in another city.
Sleeping In
Then, of course, you are bound to sleep in when you drink too much the night before. That means you won't have time to work out in the morning, which is the best time to walk outside or take on the treadmill. Once you wake up late, you'll be too busy to visit tourist spots or meet with clients if you are traveling for business. People tend to allow themselves to sleep in for an extended period in the morning when they're on vacation. That's why you have to adjust your schedule to allow more time for sleep and have enough time to exercise in the morning.
No Time to Hit the Gym
There's simply no time to go to the gym when you're in a foreign land. Aside from the fact that it's impractical to pay for a gym membership if you're just going to be in the country for a week or two, it seems you never have enough time to do some exploring. This is why you should never believe that gym is the only way to exercise. Walking to your next destination, if possible, will help you shed off the pounds you accumulated during the trip.
Lack of Routine
A healthy lifestyle is a discipline. You have to commit to it every day. But when people are in other countries, they tend to lose that routine. They don't wake up at the same hour, so they love the motivation to jog. They get served with a gazillion pancakes at the buffet table, so they give in to the temptation. This lack of routine impacts the way people eat, sleep, and exercise. Sticking to your routine even when traveling will give you a better chance of maintaining that healthy lifestyle.
There is, of course, nothing wrong if you want to treat yourself from time to time. It takes a special kind of discipline to never make a mistake when you're trying to live a healthy lifestyle. But remember that deprivation is unhealthy, too, so find a balance that will work for you wherever you are.