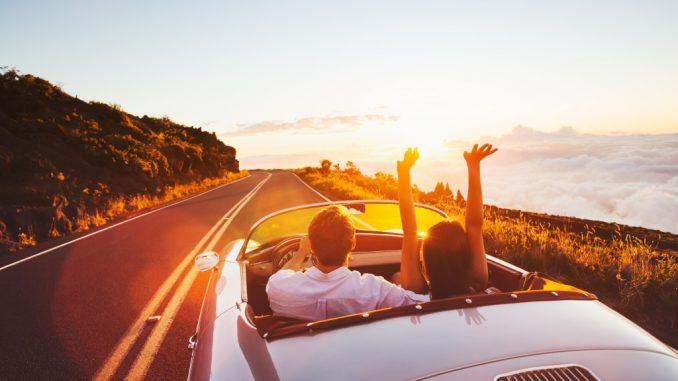 Road trips are fun, especially when you're with friends or family members. This experience allows you to explore the outdoors, take a break from a stressful routine, and spend quality time with the people you love.
Before you embark on a long and enjoyable trip on the road, you need to bring essential items with you. Sometimes, there are events that happen without warning, such as road accidents and tyre punctures. By carrying road trip essentials, you help keep the journey comfortable and safe for everyone.
If you're planning a long road trip or drive, take these items with you:
Tyre Replacement Kit
A spare tyre kit saves you time and lets you reach your intended destination without further delay. This kit consists of the following items:
Spare Tyre
Flat Tyre Repair Kit
Car Jack
Reflective Triangles
Wheel Wedges
If you're going to bring this kit, make sure you know how to change a flat tyre.
Large Water Bottles
When you're on the road, you may not get the chance to buy or refill water at every stop. So, pack at least two large water bottles to stay hydrated and give your travel buddies access to clean, drinking water.
If you bought a Ford UTE hard lid for sale and are using this as your road trip vehicle, simply place these oversized bottles at the back of the UTE. If you're driving with a car, purchase a large water bottle that can fit inside your trunk.
First Aid Kit
Sometimes, road accidents happen without warning, so remember to pack a first aid kit. Apart from bandages, cotton, and gauze, make sure that your first aid kit contains these other items:
Medicine for Diarrhoea and Vomiting
Aspirin or Paracetamol
Thermometer
Medications that Covers Pre-Existing Conditions
Antiseptics
Trash Bag
During your road trip, avoid throwing your garbage indiscriminately on the road.  According to the Environment Protection Authority (EPA), the on-the-spot fine for illegal dumping is $7,500. The last thing you want to happen is to throw trash improperly and get in trouble with the authorities.
If you're going to clean your vehicle at a stopover, use garbage bags and throw every trash you find in there. If you have organic waste, such as banana peels and leftover veggies, segregate the waste properly. You'll make the world a better place by throwing your trash the right way.
Sunglasses
The harsh sunlight can make daytime driving a nightmare, as it can prevent you from driving properly. Save your eyes from the harmful rays by packing a pair of sunglasses.
Sunscreen
Don't allow the sun to burn your skin and spoil your mood. Apply sunscreen with a high SPF regularly to prevent sunburn.
Flashlight
If your vehicle battery conks out at night and while you're in the middle of the road, you'll need something that catches the attention of passing motorists. A flashlight is one of them. Remember to pack two of these portable lights with you on your trip. Also, don't forget to bring extra batteries.
These are just some of the essential items you should pack when you're going on a road trip. While you're out travelling, remember to stay healthy, be mindful of your surroundings, and have a fantastic time on the road.