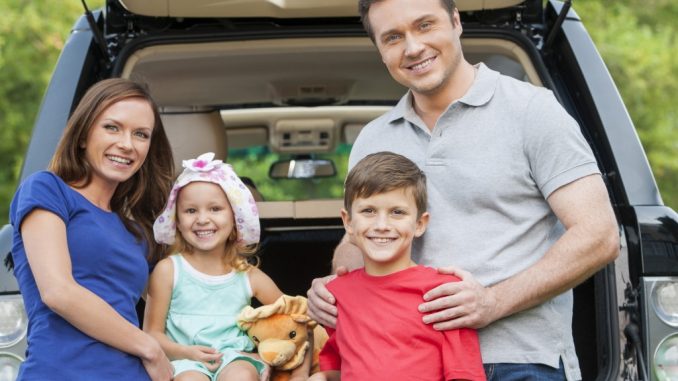 If you're travelling with a toddler in tow, it can be a challenging feat as flying involves worrying about everyone in the plane hating you or dealing with a fussy child while driving long roads. Although soothing a child is easier said than done, there are still different ways you can make the trip safer, more fun, and convenient for your child, yourself — and everyone else involved.
Here are five tips you should consider when travelling with a toddler, ensuring a smooth and seamless flight or drive.
Stock Up On Treats Before Departure
Bring some of their favorite snacks, so they have some food they are familiar with as well as reusable bamboo dinnerware for children, making it easier for them to cope with the long hours at the airport or in the car. Besides their favorite snacks, it's best to bring extras like dry cereal, pretzels, and boiled baby carrots. Having a refillable water bottle or sippy cup is also essential to bring along the journey for your toddler's comfort and enjoyment. Make sure you pre-package these things beforehand to save you more time along the process.
Use Car Seats On Road Trips
When traveling by car or renting a vehicle for your next destination, having a car seat for your toddlers is a must. If you're reserving a rental car ensure they have available car seats for children or check with a local automobile organization to see if they have complimentary loaners available. If your child is between 4 to 7 years old, you'll need to use booster seats in compliance with the law and to ensure their safety.
Book the Safest In-Flight Options
Although children younger than two years old usually travel for free or at reduced fares considered as a 'lap child' held by the parent, experts recommend purchasing a seat and securing children in a government-approved color reflective system (CRS) or infant vest. Children are far safer in turbulent skies when restrained in these safety seats. So, before taking off, ensure you book a flight with these commodities to make it safer and more comfortable for your little one.
Travel With Toddler Hygiene Essentials
Having a well-stocked diaper bag can be a real lifesaver when traveling with toddlers. So, ensure to pack yours. An essential item that every diaper bag needs is anti-bacterial wet wipes, providing a basic level of hygiene for individuals of any age. Other things you should consider adding include plastic zip-close bags for storing items including toys and snacks and always carry a change of clothes for yourself and your child.
Pack a Single Family Suitcase for Efficiency
If you're only going for a short trip with one toddler or two, it's best to pack a single-family suitcase for convenience and efficiency, making it easier for you to manage your kids and your things during your travels. You can fit everything inside your suitcase by packing in cubes, allowing you to streamline your morning routines. Doing this eliminates the need to lug several bulky bags when traveling, helping you keep one hand free to lead your tiny travelers through the airport.
Have these tips in mind the next time you're traveling with your toddler to make the trip more comfortable and fun for everyone — allowing you to go almost anywhere in the world with ease. So don't stress, pack some snacks, and enjoy your next family adventure with your kids, fuss- and problem-free.