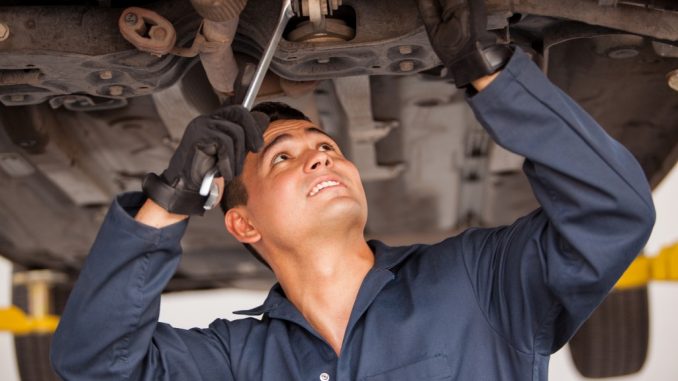 The vehicles of today significantly differ from vehicles then that needed an engine tune-up every 10,000 to 20,000 miles. However, this doesn't mean that you should ignore potential red flags or routine maintenance. Begin by keeping in a close eye on your vehicle to see if it's trying to tell you that it might need a tune-up.
Here's what you should watch out for:
Stalling – Do you suddenly find your vehicle stalling on you when trying to accelerate or at intersections? Aside from potentially putting yourself at risk, this could be a sign that your vehicle's spark plugs are damaged, the fuel filter is clogged, or something else.
Reduced Fuel Mileage – If you find that your fuel mileage has suddenly decreased, it means that your vehicle isn't operating at optimum efficiency. This could indicate a stuck brake pad or incorrect tyre pressure.
Noisy or Soft Brakes – Do you feel a vibration when you brake or do your brakes squeak loudly when you apply them? Or does your brake pedal feel spongy or soft when you press your foot on it? These are indications that something's wrong with your brakes.
Sudden Reduction in Power or Sluggish Acceleration – There are times that you need substantial power and speed like when overtaking, driving uphill, or merging. In the event that the power and speed you need suddenly fails you, it's time for an engine tune-up.
Vibrations – Depending on the cause, you might feel a vibration throughout your entire vehicle or only in your steering wheel when driving at a specific speed. These vibrations could mean different issues, including unbalanced or worn tyres, a tyre that's almost flat, or a universal joint that's about to fail, among others.
It's crucial to note that it's better to see your mechanic as soon as possible when you notice the signs above. Otherwise, you might need more than a tune-up. Ask your trusted mechanic and refer to your owner's manual for tune-up recommendations and general maintenance.
Other than that, always be on the lookout for what your vehicle might be trying to tell you and act promptly on what it's saying to avoid more costly repairs or replacements in the long run.