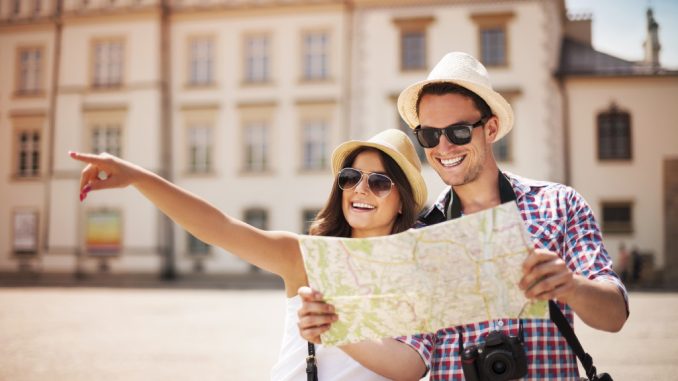 During Christmas last year, millions of people flocked to the airport against the advice of the Centers for Disease Control and Prevention (CDC). While the crowd was not the same with levels before the pandemic, the numbers were still alarming. As one might expect, there were delays, long lines, and missed flights. It was, however, the corresponding outbreaks later that prompted new restrictions that followed.
This year, with vaccines being rolled out throughout the year, people are more courageous than ever to travel again. In fact, according to AP News, the U.S. has lifted most of its travel bans from specific countries, but only for fully vaccinated travelers. This has encouraged more tourists to come in since the bans were lifted.
Air travel isn't only the way people are traveling, though. Visitors from Mexico and Canada can travel through the border by car.
With all the domestic holidaymakers and international tourists, it pays to be prepared for your own travel. It's no secret that it can be stressful to travel during the holidays, especially now when there's still a pandemic. However, knowing how to pack everything, plan for your travel, and navigate the crowd can make your vacation with your family more enjoyable. Below are some travel hacks you may find useful for your upcoming holiday trip.
Be an Informed Traveler
Don't travel in the dark. Do your homework and know the entry requirements or travel restrictions to where you're headed. Requirements and restrictions vary per state, local, and territorial government. They also change often. You must be updated days and weeks before your scheduled trip.
You should also prepare a proof of your vaccination status. Most states will accept you. If you're not vaccinated, you'll need to provide a negative test result before and after your trip. The CDC, however, advises against travel until you're vaccinated.
Book Early
The best time to book a flight for a Christmas holiday is in September. However, December is already here, so it's best to book now while Christmas day is still weeks away. You can save a lot of money if you book early for a flight.
At all costs, however, avoid booking flights with budget airlines. They often have a smaller fleet, so they don't have reciprocal travel agreements with other airlines. Such an agreement allows one airline to accept passengers on board from another airline in cases of delay or canceled flights.
You should also book early for your accommodations if you're not staying with relatives.
And speaking of early, you should arrive early at the transportation hub. Whether you're traveling by plane or bus, it's best to arrive there way early, at least hours before your trip. Shortage of employees and strict travel regulations can result in long lines. Save yourself the stress. Be there early.
Do Everything in Advance
Wi-Fi connections aren't always reliable in airports, buses, and transportation hubs. At least days before your trip, download everything you'll need to make your travel easier — maps, music, movies, travel apps, etc.
You should also ship your gifts in advance before your trip. You don't have to carry all of them while you travel if you do. Plus, you can save on check-in fees. You'll be able to pack light and thus, have a stress-free trip.
Another option for sending gifts in advance is through online shopping. You can buy a high-performance desktop PC online and have it delivered to your favorite cousin's house. You can buy your aunt her favorite brand of bathroom essentials, and she'll be surprised once it's at her door. Sending your gifts in advance can also avoid ripped-off gift wrappings, especially if you're flying. Unfortunately, the Transportation Security Administration (TSA) rips them open during security checks.
On the other hand, you should also think about the gifts you'll receive while on holiday. One way to go about this is to bring an extra bag to put all those gifts in. You may have to spend some for this bag because you'll have to check it in once you're at the airport, though. Being prepared for gifts that'll come your way can avoid those awkward moments when you have to decline a gift because you can't put it in your carry-on bag.
When It's All Over
If you stayed with relatives during your holiday vacation, you should consider leaving a few essentials in their house — a toothbrush, a pair of underwear, and a few clothing items. This way, you can travel lightly on your next vacation, or perhaps a quick weekend visit.
Unfortunately, everything must come to an end. You'll have to say goodbye, but at least next time you're back, you have something extra to use. With this hack and everything above, nothing beats a traveler on the ready.