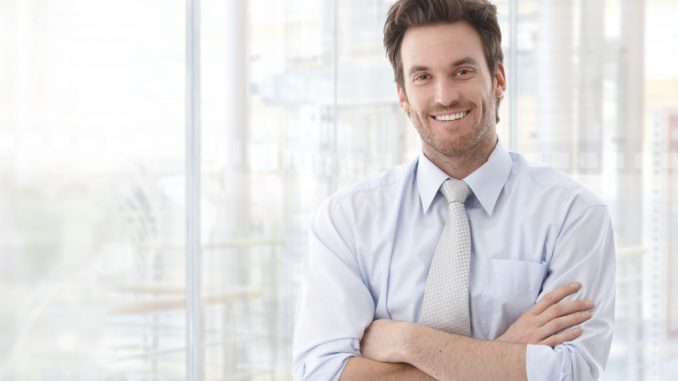 When you take on the entrepreneurial life, consider yourself busy for the rest of your days. There are just so many tasks to running a business that they can feel overwhelmed and exhausted. With all the responsibilities to shoulder, entrepreneurs often encounter struggles. Unfortunately, the problem could often lead to unpleasant results.
Nine out of ten small businesses fail within the first five years. While multiple factors are contributing to business struggles, the overwhelming responsibilities can be enough. Everything from direct operations management to personal lifestyle will be critical, making it necessary for business owners to let go of a few of them.
Fashion choices might seem like an easy omission. You'd think nobody cares what you wear since it is not essential to running a business. However, it has a significant effect on your interactions with people. Are you thinking of letting go of improving your fashion choices? Here are the reasons why you shouldn't.
Professionalism Matters
It is easy to identify the look of the average entrepreneur. A suit and tie combination is often the usual outfit, reaching even stereotypical levels. Some people might even think it is pretentious at first. However, there is a reason why suits and ties managed to survive and thrive despite the changes of modern times. The formal attire remains the iconic fashion choice for professionalism.
Businesses should always establish professionalism, making it necessary for entrepreneurs to look the part. The dress code might not apply to employees, especially workers that require a different outfit to perform their jobs. However, entrepreneurs will be in discussions with top-level executives, business partners, and stakeholders all the time. The responsibility will require utmost professionalism, making sense for business owners to invest in an entrepreneurial fashion.
Presentation is a Factor
The modern entrepreneur experienced lots of drastic changes. In the past, the role makes it impossible for people to have a proper work-life balance. Digital and technological advancements made things easier, allowing modern business owners to take vacation trips while running their ventures.
Despite the adjustments of modernity, there remain traditional aspects that entrepreneurs encounter. One of them is being in constant talks with people. Whether the discussion is with employees, stakeholders, or other businesses, entrepreneurs must establish their role.
Being adept at entrepreneurial fashion can help you make a lasting impression. The formal attire means business, ensuring that people will pay attention to whatever you have to say. Entrepreneurs must strive to be presentable at all times because it is part of their role. It might even contribute to performance. Presentation matters when employees pitch ideas and leaders speak in front of their staff, so that attribute should remain well within the entrepreneur's arsenal.
A Role Model for Employees
Modern entrepreneurs no longer have barriers when it comes to social construct within the company. Business owners interacting with employees is no longer uncommon as companies aim to become more employee-centric. The strategy helps build trust and cohesion within the company, helping the venture become more competitive. The employer-employee relationship revolves around professional aspects, but there is no reason to assume it cannot extend into something more.
Employees look to business owners as role models, something they might aspire to be in the future. Whether starting their respective ventures or becoming better at their task, the company workers will consider you an inspiration. You are well along the road to success in their eyes, which means your actions are under the microscope.
The responsibility might seem like it is not your problem, but your actions will reflect their performance. The question is: what do your fashion choices have to do with it? When entrepreneurs decide to work in casual clothing, employees might think they have permission to do so. We are all about dress codes, but some clothing options do not apply to the workplace. Choosing to rock the formal attire allows you to influence how they perceive workplace fashion, convincing them to follow in your footsteps.
You Can Get Help
Fashion should be a priority for entrepreneurs, but there might be many tasks and responsibilities to shoulder. Focusing on running a business takes the top spot on the priority list. Fortunately, improving your style does not have to take up too much of your time. Stylists are available to help you pick out your clothes and accessories.
If you do not want to spend money on a fashion assistant, time might be your enemy. It takes a lot of time to go to retail stores and pick out the items. Fortunately, you can purchase your fashionable Bally handbag at an online store. Digital advancements make everything seamless, even at buying clothes and accessories.
It can be challenging to tie fashion into running a business. However, its effect on the entrepreneur mindset and performance can be significant enough to warrant attention. Your fashion sense and style should be at the back of your mind when performing direct operations. However, improving on it during your free time can be helpful in your entrepreneurial path.