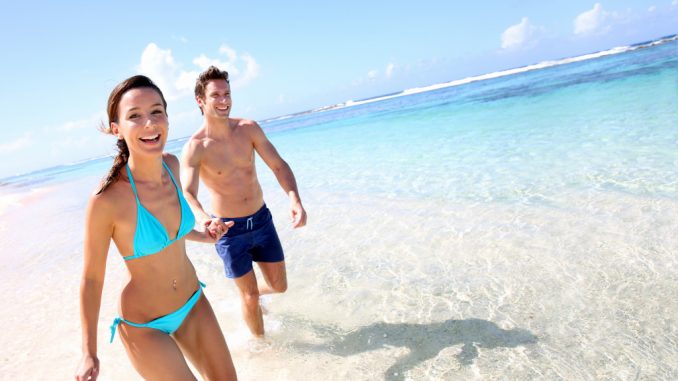 Now that everything is opening up and travel is possible again, you can finally plan a romantic beach getaway with your partner. Of course, a part of keeping it romantic is making sure it is hassle-free. It is tough to maintain romance when you have a thousand worries and nothing but problems that need fixing.
Luckily, generations of beach-goers and savvy parents have come up with so many helpful tips and tricks that you can use to make your beach holiday hassle-free. It might help to make a list of all the activities you and your partner plan to enjoy. This will put you two on the same page and make it easier to plan your holiday.
It's also the best way to guarantee that you know who needs to get what. You must purchase necessary items like a 39mm dive watch or travel attachments for the car beforehand, as you cannot find a good option at the last minute. Once this is done, it will be easier to plan for the nitty-gritty details like avoiding sand rash and sunburn.
Your Phone
Even though you plan to unplug and decompress from social media, you will still need to use your phone. Neither sand nor water is friendly to your delicate smartphone, so you will definitely need to keep it safe from both. Luckily, a simple sandwich bag is an easy and cheap solution to this problem. You will still be able to use the touchscreen, make calls, and hear music, but the phone will be protected from water and sand damage.
No Beach Towel
There are many alternatives to using a beach towel, and they all have their advantages and disadvantages. Beach towels themselves are more disadvantageous than not as they become soggy, difficult to rid of sand, and heavy when wet.
A fitted sheet is a good way to create a little cloth pool that you can keep sand-free. The sides can help up by using your bags and coolers, and it is a great way to keep the sand from blowing in due to the breeze. But, this can still be a hassle to dry and can get heavy if it gets soaked. It is also harder to fully cover a large fitted sheet with a single parasol or beach umbrella.
Yoga mats are light, waterproof, and can be easily shaken to get rid of sand. They can be placed around a beach umbrella, so the maximum shade coverage is available. While a bit unwieldy, the lack of extra weight from getting wet is a big plus for using yoga mats as a beach towel replacement.              
Hide Your Valuables
The diaper trick is great for keeping your valuables safe, but it is not very useful for you two as a couple. A used diaper around a couple that does not have a child will stand out a great deal. Instead, consider one of the many other ways to hide your valuables in plain sight.
Clean out a large sunscreen bottle and use this as a receptacle for your money, keys, and other valuables. You can also use a tampon box or a pack of sanitary napkins as a secret hiding place. Most people are unlikely to look inside a tampon box for any valuables. You can also place them inside aluminum foil and fold it to look like a sandwich. This can then be placed in your cooler. A thief in search of money is unlikely to guess which sandwich in the cooler is actually a fake.
Freeze Your Drinks
This is a great way to increase usable space in your cooler, as you will not need to reduce snacks and drinks to make room for ice packs. The heat can make you very dehydrated, and a warm drink might turn you off. So using your frozen drinks as ice packs guarantees that you will stay hydrated since all your drinks will be ice-cold.
Pop Your Sunscreen in Your Cooler
Keep a spray sunscreen in the cooler for a great way to renew your sunscreen and have a hit of delicious coolness. It would help to reapply your sunscreen every few hours, but it can feel like a chore once you have some sand on you. A cool spray of sunscreen will be much more welcome and will keep you safe from burning up.
Conclusion
A beach vacation is just about the best holiday you can have, and you should be able to enjoy it fully. As you and your partner bask in the sun, you will feel the worries of the world fade away. The fresh air, vitamin D, and ocean breeze are perfect for washing away the last of the pandemic-caused doldrums.