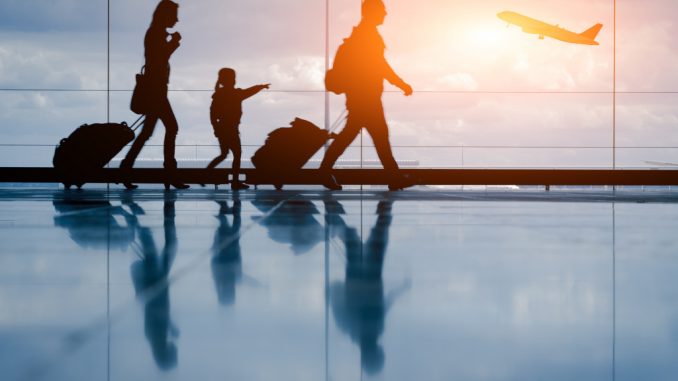 Traveling has become more challenging as the worsening pandemic has caused restrictions to become tighter in many countries. Some countries even had to completely close their borders, while some imposed a quarantine on arrival along with much other paperwork that you need to fulfill before you can travel there.
Even as the vaccination is promising, the threat of the pandemic is still a challenge to keep at bay. But some countries are doing better than the rest of the world with lesser restrictions making them a perfect destination. This list considered the general safety for foreign travelers in these countries, so you could be partying late at night without losing your phone, hip-hop pendants, and other valuables.
Safest Destinations To Travel To
While there are still restrictions and other safety problems in the countries listed here, these destinations are still relatively safe to go to. It may change in a matter of days, as the uncertainties in these times are very prevalent. So, if you're planning to travel, pack your bags as soon as you can and head to these countries while they are still a safe destination:
Poland
While the country is not a top destination in Europe, albeit having a rich and colorful history with 14 sites included in the UNESCO World Heritage list, that may change soon. Poland has a high vaccination rate with a low number of Covid-19 cases, as per the Centers for Disease Control and Prevention. When it comes to general safety, travelers will not encounter too many difficulties, but, like most countries, you have to be wary as some street crimes targeting travelers are still prevalent.
Slovakia
Suppose you're looking for a destination in Europe where you can have an original experience as not many people have traveled in it compared to its neighboring countries. In that case, Slovakia should be on your list. Besides having nine sites on the UNESCO World Heritage list, the country is relatively safe even as the rest of the world struggles to contain the new Delta variant. As for general safety, there are some street crimes you should watch out for, but nothing that will get you in deep trouble as long as you stay vigilant.
Another good news for travelers is that they welcome unvaccinated and vaccinated tourists, but with different sets of rules for each. If you still haven't gotten the jab against Covid-19 due to scheduling conflicts, then you still can travel in Slovakia as long as you have a negative Covid-19 test and you're willing to undergo a 14-day quarantine on arrival. All the more reason to finally get vaccinated to avoid these hassles and the risks of getting infected and infecting other people.
Canada
If you're looking for a destination in the Americas, Canada would be one of your best bets. Despite the country still being considered a high-risk destination, the vaccination rate is high with people who actually take safety measures more responsibly — at least compared to the U.S.A.
If you're a fully vaccinated traveler, then you wouldn't be required to quarantine as long as you have a negative Covid-19 test. In general, most visitors feel safe traveling in the country as Canadians are friendly, but you should still be wary of some street crimes.
Morocco
Morocco is one of the most colorful countries in North Africa, which has some of the best food and culture you should experience. While the country still has thousands of daily cases, the CDC has classified the country as moderately safe. In 2018, the country was also added to the list of safe countries to travel to, but tourists should still exercise caution to not become a victim to some street crimes.
Malta
Of course, a Mediterranean island should be on your list of destinations for its beaches and many other beautiful things Malta has to offer. The good news is that the country has reopened to tourism, and the CDC has ranked it as a safe destination despite some cases.  The not-so-good news is you need to quarantine on arrival and submit proof of a PCR test showing a negative result.
Travel Wisely During The New Normal
While traveling might not be the wisest thing to do in a pandemic-torn world, everyone needs a break. If you're responsible enough to have been vaccinated against the virus, then go and enjoy the perks of that choice. Once herd immunity is achieved and the pandemic is finally declared over, you can travel more. But for now, you should still travel and exercise safety and caution as much as you can.