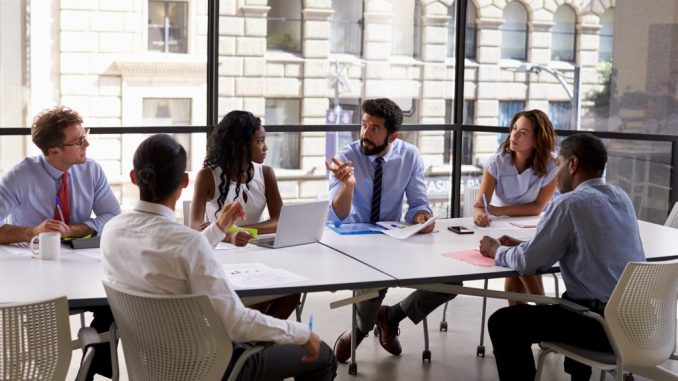 Company meetings can sound boring and sadly, they usually are. Some leaders, however, know how to change the game. Adjusting to the participants' varying needs and not conforming to the norm bring significant changes to company meeting results. Whether it is a board meeting, sales meeting, or a managers' conference, new rules and concepts should be applied to avoid waste of time.   In the U.S. alone, people spend over 31 hours a month in unproductive meetings, with 91% of those people merely daydreaming. Holding meetings in a different place other than the office board room or conference room is a good start. Some popular venues for meetings in Seattle and other cities can surely accommodate your team or organization.   Being in a different location may be refreshing and a bit exciting because of the change in scenery, but it shouldn't stop there. Take these wise ideas with you before you plan your next company meeting.
Hold only a few participants at once
Being in a meeting with a huge crowd could turn out unproductive. Most people would be bored and waiting for their turn to either present or be active in the meeting could waste their time. Limiting the number of participants will help solve this problem. The more concentrated the meeting is on a particular purpose and group, the more it will promote productivity, and participants can have a good time, too.
Make the Meetings as Short as Possible
Meetings that take the whole day can hinder participants from finishing their other tasks. A study from Harvard Business Review revealed that executive meetings once a week can take up to 300,000 hours in a year. This number of hours doesn't even include the preparation for the meeting.
Throughout the meeting, make sure the agenda is being fulfilled and that the objectives are being met. Do not deviate from the agenda and keep presentations short yet straightforward. Now that you have new rules for your meeting, incorporating fun concepts should be your next move. Make meetings even more fruitful with these easy to execute concepts and twists:
Start with an ice breaker
Ice breakers usually come in the form of a game, but it can be done with a little bit of storytelling, sharing an inspiring message, and/or commending your employees or participants. Starting your meetings by spreading positive emotions will reduce any tension that may be present.
If you are holding a company meeting, another trick to make it more engaging and interesting is challenging your employees. Of course, the challenge should be related to their jobs. A study in Harvard Business Review states that giving an employee a good challenge will make them happier.
Instead of making meetings all formal and intimidating, trying on a few games is an interesting way to keep participants engaged. Making your team play will give facilitators a glimpse of how the members take part in a conflict and what their particular strengths and weaknesses are.
Using PowerPoint could be hard to avoid, but folks from Amazon is a step ahead by banning this application altogether in their meetings. CEO Jeff Bezos states that PowerPoint presentations are "easy for presenter, but difficult for the audience". Instead, they opted for memos to structure their meetings. If a company as huge as Amazon have adapted to this, then this concept might be worth a try for your organization.
Change may be intimidating because of its uncertainty and some people don't react to it well, but a process that is not evolving is bound to fail at some point. Give these changes a try and it just might be the solution to your meeting problems.