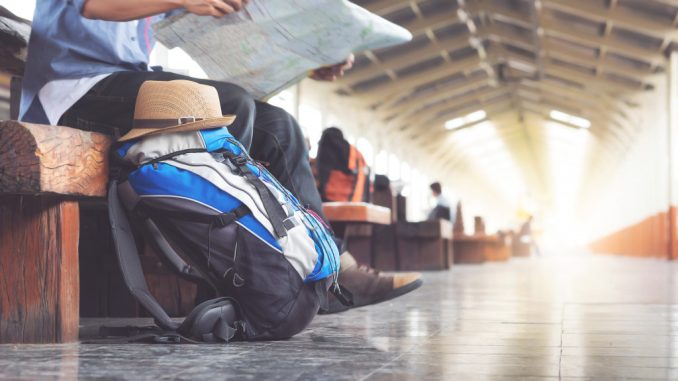 Clothes are a form of expression for most people. For instance, they can reflect how you felt when you woke up in the morning or your eagerness to please at the workplace. Depending on where you are going, you would often prefer to be dressed for the occasion rather than being underdressed or overdressed. Likewise, you would also rather have a bag to carry your needs for the event, and it has to match your outfit.
Like how clothes reflect your personality, the style of your bag and how it is carried can also provide insight into your emotions. The various iterations of how an accessory is worn can be interpreted as defensive or carefree, depending on the body posture of the individual wearing it. An example of this would be carrying the bag on your shoulder in a way that covers the front view of your waist. This indicates a preference to be left alone. You can also use the bag as the first line of defence as they go about their day.
Since the bags you bring indicate your personality, keeping up with the latest trends and styles can get costly. Opting for a clutch hire is a more cost-effective way to stay stylish while you are out and about. This gives you the freedom to afford a luxurious accessory for any event. Here is a quick guide to figure out which bag you need for that upcoming occasion:
Dress Code
If there is a dress code to follow, it would be wise to stick to it unless you would rather upstage the host and stand out in the crowd (in a bad way). You can always figure out how to dress and accessorise appropriately in the most fashionable way possible, to the extent of other guests complementing your eye for style. When the event calls for cocktail dresses and bow ties, it makes sense to bring a small purse rather than a tote bag that you might use at the beach or on your grocery trips.
Accessories provide context into your personality as well as the occasion you are attending. It shows how well you understood what the event is about and how your presence is valued there. The venue can also give you an idea of what you should wear and pack- emphasising how thoughtful you have to be in what you should carry.
How Much Do You Need to Carry?
As mentioned earlier, you might bring a tote bag to a grocery store or the beach but not to a black-tie event. Instead, if it is a fancy dress party, you might find yourself getting by with the bare minimum. It might be a small yet fashionable bag to carry your phone, some makeup, and cash. Your wallet might not even fit in it unless you have a matching coin purse for your money.
On the other hand, when you are on an errand run or when you have a family day out, it makes sense to bring as much as you need to. You might also need extra tote bags to carry the items you will purchase or receive along the way. This is why you have to bring the right bag for the right occasion — your arms can only carry so much.
However, your style does not have to be compromised by the accessories you need to get you through the day. There are always alternatives in terms of design, fabric, and functionality that can meet your desired criteria. Although your fashion sense could still compete with convenience, depending on how far you take your preferences in accessories.
Style Versus Convenience
Fashion does not always have to compete with functionality. As designers become more aware of the needs of their clients, they no longer limit themselves to how something will look. Instead, they would rather provide themselves with a unique selling point in the competitive market: multipurpose.
When a garment or a piece is versatile in how it can be worn and used, it means that customers can make a one-time purchase to fulfil their needs. For example, a laptop bag that also doubles as carry-on luggage will be appealing to many kinds of people, especially if they are frequent travellers for work.
You can figure out the bag you will carry by quickly figuring out if there is a dress code to follow and how much you need to bring. But if you have accessories that double as fashionable and functional, you do not have a lot to worry about.