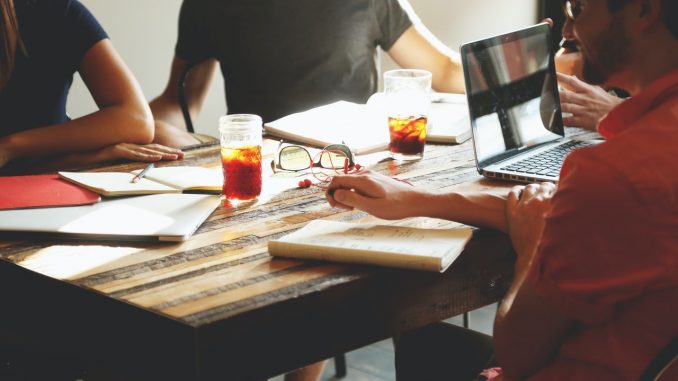 There is this belief that whenever something has closed or ended, another one will open or begin. And this concept has been significantly real for many people and businesses around the world. In this country alone, the number of new companies grew from approximately 700,000 in March 2019 to more than 800,000 in March 2020.
This phenomenon may also give life to the view that the "spirit of entrepreneurship" is very much alive. As the nation got struck by the COVID-19 pandemic, many businesses were forced to close. These closures were either due to government orders or just lack of sales.
But the future of the economy was really not that bleak; not too long after, many businesses grew and blossomed amid the pandemic. New establishments and business models grew out of the old.
These recently-built businesses are different from the traditional. The new is far more technologically-driven and compliant with the "new normal." For some, starting up a business during these trying times plus the strict implementation of business restrictions in some areas is a high-risk endeavor. If you are also one of those willing to take the risk and planning to start your business, here are some of the best ways to successfully begin your business in the time of COVID-19.
Ask for Help or Advice
Say that you already have a business in mind; the next logical thing to do is consider asking for help or advice. This is the step where you will need to seek out help from experienced business owners or, for some, business lawyers.
There are many experienced business owners in the country, but not all are open to adapt to new things. This resistance to change caused many businesses, old and new, to cave in and forever cease operations during the COVID-19 pandemic. Take note of this thing, and find the right experienced business mind.
What to Look For?
Look for those whose business survived the onslaught of the pandemic and the government's economic restrictions. The owners of these businesses were able to adapt and implement new business models.
These companies and business owners likely took the digital pathway. They used the Internet and other modern technologies to sell their products or offer their services. These owners are flexible and open to change, no matter how drastic the change would be.
Also, look for the innovators. These are the people who did not only complied with COVID-19 restrictions but also took these restrictions to improve their businesses. They made their businesses COVID-19-compliant and, in turn, even improved the fundamentals of their companies. They were all able to efficiently offer and deliver their products and services.
Take Into Consideration the Business Requirements
Consider the business requirements. We all know that the pandemic made everything laborious. Most of the offices, from private to government, remain in a skeletal workforce.
Suppose you think that accomplishing the requirements will be tedious and difficult for you. In that case, you may have the option of taking a startup business lawyer. Seattle, Tacoma, Spokane, and other cities are likely to have a different set of requirements. This can also be one of the reasons you need to hire a lawyer for your business startup. These lawyers can help in registering and licensing, and many others.
Apart from the more specific accomplishment of requirements, startup business lawyers can provide you with the necessary help and advice to have your business get up and running. This also lessens the risk of getting penalized for any possible business violations that you could not think of.
Hire a Marketing Professional
Lastly, if you cannot effectively market your business, you must hire a marketing professional. These people or companies are numerous, and they all can help you in advertising and generate a client base.
These professionals are also likely to recommend you to make use of modern technology to market your products from your own living room and in just a click.
For more information:
https://www.statista.com/statistics/235494/new-entrepreneurial-businesses-in-the-us/
https://www.bizjournals.com/washington/inno/stories/roundups/2020/12/22/these-startups-raised-new-funding-in-2020.html