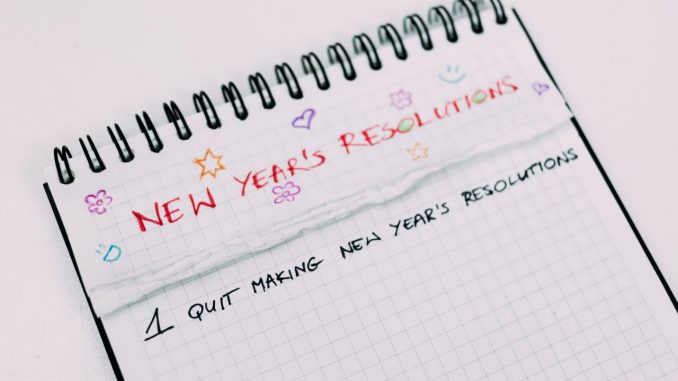 Each year, you may have noticed that January seems to coincide with your 'lowest lows'. This can range from a winter funk brought about by cold weather and indoor confinement to a full-blown case of seasonal affective disorder.
Now if it's the latter, you need to get help from your healthcare provider. But if you're just feeling blue in general, then you can take comfort in the fact that you're not alone. A lot of people find that the beginning of the year is also its most depressing period.
What's wrong with January, and what can you do to fix it?
A perfect storm of ills
To paraphrase Neil Gaiman, events are cowards. They come at you in packs. Gaiman wasn't writing about the January blues, but the principle helps to explain why the month feels so burdensome.
January is the time of year when the bills come due after a month of generous spending with friends and family. At about the same time, those same people are drifting away, back into their separate orbits. The holiday cheer fades, but the winter chill remains.
January is the month for filing your personal tax returns. Your trusted personal tax accountant can take the stress out of the process. But it sets the tone for a period of reckoning.
What are my goals this year? How well did I do in last year's targets? What can I do better? Those are some questions that might be lingering on your mind for the better part of the month.
This also ties into the notorious tendency for New Year's resolutions to waver or fail. Sometime around the third week, your commitment to do better is likely to start wobbling.
A confluence of events can be exciting. But these sorts of events aren't. They are a bunch of lows and downward trends. Coming together creates a perfect storm of ills during a season of already gloomy weather.
Focus on the controllable
The phenomenon of a depressing January is so common, in fact, that people have come up with the term 'Blue Monday' to denote the most depressing day of the year. This is supposedly the third Monday of January. And it's based on a calculation by a UK psychologist back in 2005.
The scientific legitimacy of Blue Monday has been questioned. It was devised as part of a clever marketing scheme by a travel company to promote summer holiday bookings. But a closer look at the calculation itself can give us some insights on how to untangle the problem.
Dr. Cliff Arnall, a specialist in seasonal disorders, derived the formula by taking several variables into account. Those include the weather, income, and time elapsed since Christmas. None of those things are under your control.
But the other variables are intimately tied to your New Year's resolutions. They are motivation, urgency of action, and the time since your last quit attempt, a reference to smoking, substance abuse, and other bad habits.
While some of the things that make January a particularly blue month are practically inherent to the season, these factors offer us an opportunity to make a difference.
Making a better impact with resolutions
Improving your resolutions has the potential for a high impact on your mood to start the New Year. Instead of having to slowly climb out of a funk through the rest of the winter and even into spring, you can stay focused throughout.
That's easier said than done. After all, most people fail to uphold their resolutions because habit change is hard. Many of us don't take an effective approach towards introducing change into our lives.
We rely too much on motivation, which is a finite resource. Discipline and willpower are insufficient on their own, especially when the individual is coming from a place of weakness. Raw information doesn't lead to lasting change.
An effective system for behavioural change must use incremental steps. Break down your resolutions into long-term dreams, medium-term goals, and steps that take less than a week to do.
Then, tie your new habits into existing ones. Make the cues for action something you can associate with things you're already doing regularly.
Make habit change easy by changing your environment. Reduce the decision points or the chances for you to potentially opt out of positive, transformational behavior.
Surround yourself more with people who share the same values. Identify the things and people that might be bringing you down, and take time away from them. Train your mind to reset mentally and forgive yourself for any lapses so that you can resume progress.
Implementing a system like this will give you small wins early on. By making real progress on your resolutions, you get a January confidence boost and start the year on a high note.