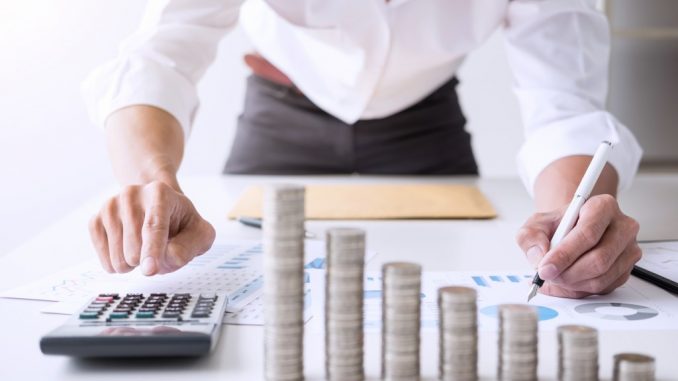 If you're an accounting professional, then you have every reason to rejoice. Your bachelor's degree and title allow you to pursue different career paths.
Even better, the demand for accountants in the United States continues. The job outlook from 2018 to 2028 will increase by 6%. Within this period, at least 90,000 jobs are available. It is also a well-paying job, and if you work hard, you can climb the income ladder fast.
How Much Do Accountants Earn?
According to the Bureau of Labor Statistics (BLS), the 2018 median pay for accountants and auditors was $70,500 annually. On average, they earned $33.89 per hour. This was slightly higher than the national average, which was $27.16.
Glassdoor, meanwhile, has a much lower average salary. The online job site pegs an accountant's salary at $56,560 each year. Entry-level accountants receive less at about $49,000.
Fortunately, experience pays in this profession. Working for at least 10 years as an accountant will increase your income to $59,860. Those with over 15 years' experience take home over $60,000.
How to Boost Your Income
Besides accumulating years, you can increase your income as an accountant in two ways: continuing professional education (CPE) and a different career path. CPE units today are one of the requirements for renewing your CPA license. These units are equivalent to 120 hours and higher.
You can take oil and gas accounting courses. The Council of Petroleum Accountants Societies (COPAS) currently provides them. You can choose among the different specialties or fields. These include:
Tax considerations
Principles of revenue accounting
Primer for oil and gas industry
Joint interest audit
Introduction to oil and gas sales and marketing
These courses will give you between 8 and 16 hours of CPE. You can also participate in webinars, which is equivalent to up to 2.5 hours of CPE. Depending on the state, you have between 1 and 3 years to meet the minimum CPE hours.
You can also grab a promotion or pursue another related field. For instance, working as a controller will pay as much as $155,000. This position will also train you for a higher and better-paying position: chief financial officer.
Once you become a CFO, you will lead the organization's finance department. It will be more back-breaking and stressful. With dedication, though, you will have a chance to be the chief executive officer. Being a CEO could mean an annual income of over $286,000.
Meanwhile, completing a tax course, such as the one offered by COPAS, could land you a job as a tax accountant. Your salary can range from $51,000 to $88,000. Entry-level CPAs can work as an accounts payable specialist. Within the next few years, you can take a senior accountant role.
It can boost your salary from $34,000 to $52,000. Multinational companies can pay between $55,000 and $96,000. The American Institute of Certified Public Accountants (AICPA) exempts certain individuals from completing CPE units. These include retired CPAs who don't work on such capacity to third parties.
If you want to open yourself to better and brighter opportunities, however, take the risks—and a class.