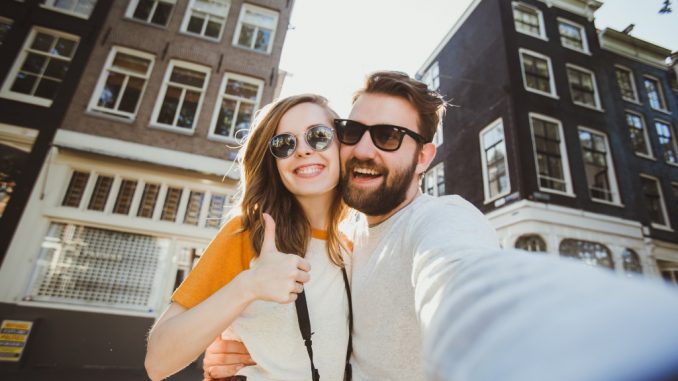 From the toxicity of the wedding preparations to paying in full a French chateau wedding package, newlyweds look forward to the honeymoon. However, picking the right destination is both an exciting and daunting task for couples given that there are a lot of things to consider. Can't decide? We have listed down some of the best exotic honeymoon destinations in the world for you.
Exotic Honeymoon Getaways Around the World
Dubai, UAE
With its stunning desert landscapes, breathtaking golden sandy beaches, and marvelous man-made structures, Dubai is simply in a class of its own. The most popular of the seven emirates in the UAE, Dubai is a destination for memorable adventures, luxurious indulgences, best relaxation, and lots of romantic activities to do.
Bali, Indonesia
Bali is a tropical paradise in Indonesia filled with beautiful beaches, majestic volcanic mountains, and lush green forests. Honeymooners visit this serene island to enjoy its tranquil vibe and blissful atmosphere. There are lots of romantic things to do in Bali that couples will enjoy. Take a stroll along the enchanting Seminyak Beach, take fun pictures at Desa Belok, marvel at the beautiful sunset at Tanah Lot Temple, or simply enjoy a traditional Balinese massage at a luxury spa.
Bordeaux, France
Keep the romance burning even after years of marriage by taking a trip to this coastal city in southwestern France. Bordeaux is a charming historic port city where you'll find stunning places like gothic cathedrals, art museums, and lush public gardens along a picturesque river. The wine, of course, is the main crowd-drawer of Bordeaux. With over 100,000 vineyards, the wine connoisseur in you will have the time of your life.
Cape Town, South Africa
Beautiful hotels and guesthouses adorn this African city set in one of the continent's most visually attractive scenery. Explore Cape Town's gorgeous mountains and peaks, wildlife, and coastline. The city is filled with so much historical wealth along with some of the best wines in the world. There's so much fun yet romantic activities to do here that makes it an all-time favorite honeymoon destination.
Tuscany, Italy
Tuscany is a gorgeous place where newlyweds have a lot of things to explore and discover. Its musical landscape exudes romance and warmth that makes couples fall in love all over again. It is known to have given many a writer inspiration for their literary masterpieces. You can take your spouse for a ride in the countryside, enjoy a glass of wine in Chianti, go truffle hunting, or enjoy private tours on horseback, a hot air balloon, or a helicopter. Head on to Elba to enjoy its beautiful pristine beaches or just go around town enjoying the finest Tuscan cuisine.
Santorini, Greece
Famous for its beautiful whitewashed hillside homes against a sea and sky of blue, Santorini is one of the most romantic getaways in the world. Take long walks in the streets of Santorini admiring its sights, sounds, and people. Hit the beach of black and red sands with your spouse or enjoy a nice quiet meal of fresh Greek fare.
There are a lot more beautiful and exotic places around the world for you to see. Countless other countries and cultures await you. Wherever it is you decide to go to, just make sure you enjoy each moment and bring back nothing but great memories you will treasure for life.