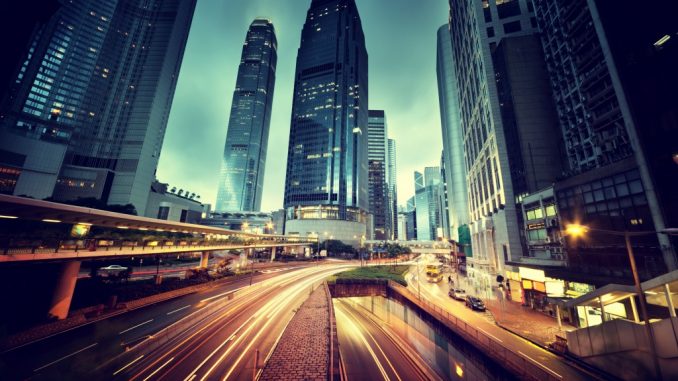 There is something about Hong Kong that's extraordinarily endearing. If you're going on a trip through Asia, make sure to visit this region. There are a lot of things to do in Hong Kong and here are just some tourist favorites.
Walking at Night
Finding good places to eat while on foot is one of the best things to do in HK. There are plenty of great food finds on the streets of HK, which is why tourists and locals flock to these places a lot. Wherever you go, there will always be a strip of hawker-style and hole in the wall food places where you can find snacks and even full meals on the go. Many don't have a sitting area, but these treats are served in snack portions and meant to be eaten on the go anyway. Best of all, the manageable portions allow you to explore the other stalls that line up the street. There are places that open until late, which makes your evening stroll more enjoyable and fun, so if you want to experience the local scene and have a taste of local food, explore the city for some street food at night. You'll never run out of options, even if you're vegan.
Aside from noshing on tasty snacks, try out their refreshing assortment of tea and coffee, fruit juices, and shakes. You won't be disappointed.

Going to the Peak
If you want to see the City from a different perspective and experience real-life vertical illusions, head on up to the Peak, where you can get a 360-degree view of the city. There are different levels to stop at on the way up, and you can find restaurants and even a wax museum along the way. Climbing the peak can be done either by road or by taking the tram. Be sure to look around as you ascend: the steepness of the mountain side can be a little disorienting; the buildings on the side of the road appear to be almost sideways as you sit up right on your seat on the tram. It's a mind boggling experience but in a really fun way. And if you go at night, you'll get to see the city after dark, which offers a stunning view of the city. Definitely a must-do when you're in HK.
Watching the Symphony of Lights
The Symphony of Lights is a light and sound show that's sure to give you a visual and auditory treat for about 10 or 15 minutes. It happens every night at 8PM at Tsim Sha Tsui, where you can get the best view of the HK Island skyline. The area's buildings take turns lighting up, and do so in sync with accompanying music. It's mesmerizing and quite thrilling, and it never gets old. Bonus treat: the music accompaniment is performed by the Hong Kong Philharmonic Orchestra, so that alone is a wonderful treat!
HK is a very popular destination and has great sites that you can reach by tram. Public transportation is tourist friendly and very efficient, and the locals are nice. Just remember to keep left, as this is a right-hand drive country. On the escalators, stand on the left and walk on the right. When crossing the road, look right first and then left. These bits of important information are good to know, as the locals are particular about maintaining order, so make sure to keep left and have fun exploring the city!