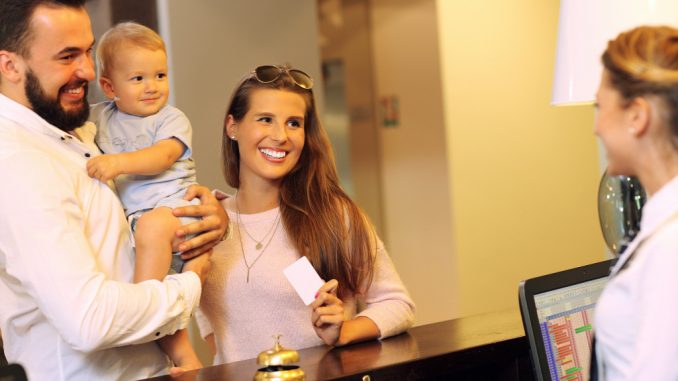 The tourism industry took a heavy beating in 2020 thanks to the COVID-19 pandemic. Now that vaccines are being administered and the new normal has gained momentum, however, it's safe to expect better prospects in 2021. After all, you've invested in a lot of safety measures to make your vacation rental appealing to every tourist. You deserve an increase in traffic and higher profits.
In case you're not getting the results you want, though, you have to consider whether you're actually giving travelers what they want and need. Are you committing to the right safety measures, and are you conveying them well in your marketing efforts?
If you're not sure how well you're doing in this area, here's a list of the four precautions you should be taking and marketing:
Better Cleaning and Sanitation Protocols
COVID-19 and its variants are mainly transferred in shared spaces, and since vacation rentals are occupied by one guest after another, it's considered a risky environment. This is one of the most pressing concerns you have to address, and you can do so by introducing a better cleaning protocol.
Ask an expert to help you identify weaknesses in your current protocols. There could be measures you're forgetting, products you're not using, and risks you're not addressing in your current one. A reliable and truly safe cleaning and sanitation procedure reset the entire place. From bedrooms and bathrooms to kitchens and decks, you have to make sure that sheets are replaced and surfaces are wiped down.
Should you decide to work with a cleaning contractor, make sure to select one that has a good reputation you can build up on. Make a video of the cleaning process, or detail them on your website. The more people know and see, the more inclined they'll be to go for your vacation rental.
Better Access to Cleaning Products
Regardless of how well you clean your property, expect that your guests will want to be extra cautious. They'll see it as an advantage when you give them access to all the cleaning and sanitizing products they'll need to feel safe. Make sure to market this and provide a list of the products and tools you'll be including. This could range from rubbing alcohols and surface cleaners to microfiber rags and a residential air purifier.
 
Better Transitions
You're trying to make your quote for the month and wouldn't mind the back-to-back booking. As tempting as this might be,  it's better to do what other vacation rentals are doing and implement a "waiting period." Two to three days of rest between each booking is considered the most ideal because it further guarantees that any virus inside would already be gone.
Furthermore, this sends a message that your guests love to hear. It conveys that you prioritize their safety over the amount of money you could be making. If the waiting period could be shown to your guests through virtual booking calendars and similar features, then take advantage of that. This will give them the confidence that you are being truthful.
Better Contactless Options
Contactless transactions are at the heart of the new normal. Tourists feel safer when they can exchange details, sign documents, make payments, and acquire parcels without having to interact in person with strangers. This is particularly important in vacation rentals. You'll want to find ways to give them the keys without physically interacting with you. If you want to graduate from leaving valuables like this in hiding spots, then invest in automation.
Find vendors who can help you promote keyless access and automated check-ins. It doesn't have to be impressive or complicated. It only has to be convenient and safe to use for both you and your guests.
In case technology isn't your friend, work on getting better at it slowly. You won't regret doing your research and becoming tech-savvy when you realize how big a difference this makes in your vacation rentals.
Even when you do all of these things, it won't matter much unless you market them well. By market, this not only means adding them to your inclusions. There are several ways you can make these perks look more compelling, starting with your social media accounts. Take engaging photos and create interesting videos that will make your services stand out to tourists. It might take a lot of time, money, and effort, but the returns will surely be satisfying.