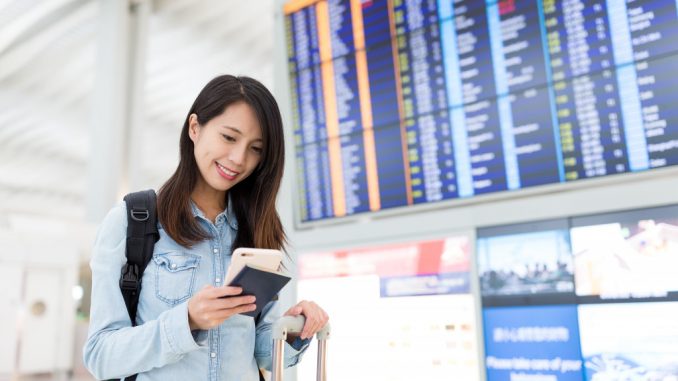 There's always something new to discover when you travel, even if your itinerary looks the same every time. Indeed, a tourist attraction in one country isn't the same as another's. But still, traveling will be much more interesting if you also squeeze in a unique activity in your plans.
You're probably itching to trot the globe again, so when you're finally able to book that flight, spice up your itinerary by adding the following unique activities to your bucket list:
1. Get a Haircut
If you often watch travel vlogs on Youtube, you'd know that South Korea is a famous place for getting haircuts. With K-pop idols always sporting eye-catching hairstyles, it's no wonder why tourists are eager to have their locks experience the magic of a South Korean hairstylist. So if you have plans to fly to Seoul soon, book your appointment in advance, because many other tourists are surely waiting in line, too.
But if you're exploring Great Britain or Europe instead, don't miss their fancy hair salons either. A haircut in London is significantly cheaper than in New York City, only around $49.34 (It's around $73.33 in NYC). So set aside a budget for a dramatic hair transformation, because nothing's more satisfying than leaving your country with a dull look, then arriving back looking bomb.
2. Engage in a Flight-friendly Skincare Routine
No matter how much you enjoy traveling, you'd probably agree that sitting on a plane for long hours is never enjoyable. It's the least exciting part of your trip, not to mention a little scary if you're a nervous flyer. So to ease your boredom and anxiety, busy yourself with a skincare routine. Besides, dermatologists advise taking care of your skin before, during, and after a flight.
Before boarding the plane, wash your face thoroughly, then apply a moisturizer with an SPF. (Even if your flight is nighttime, SPF, particularly one with zinc oxide or titanium dioxide, is still essential because it protects your skin from blue light, which is emitted by electronics.) Pack a travel-sized hyaluronic acid serum, because you'd need it if your skin dries out inside the plane. If it helps, pack a sheet mask, too, and don't be afraid of putting it on mid-flight. Getting a few weird looks is worth it if your skin will stay hydrated throughout your flight.
3. See an Ancient City
Compensate for your insatiable desire to see the lost city of Atlantis by exploring found ancient cities instead. Famous ones are located in Machu Picchu, Pompei, Angkor Wat, Easter Island, and Petra. You can also see one in Southern Mexico, where traces of the Mayan civilization can still be found. But if you're a history junkie, you absolutely need to step foot in Palenque in Chiapas and in Calakmul in Campeche. Those lost cities had bustled during the 700s.
4. Do Cartwheels on Hilly Areas
When we were young, we often expressed our excitement and joy through cartwheels. If you still have that innocent enthusiasm, indulge the child in you by doing some impressive cartwheels on a hilly area, like those in New Zealand or the Philippines. And don't forget to take photos! A cartwheel picture will be a refreshing sight on your friends' feeds, where trendy Tiktoks are always dominating.
5. Trace Your Lineage
If you've always wondered why you have such a foreign-sounding last name, maybe your ancestors have really come from another country. Tracing your lineage can be powerful. It lets you discover the forgotten history of your family, which may give you an idea of why you maintain certain traditions. And if you have immigrant parents, tracing your lineage will make you see them anew. You'll develop an appreciation for the place they've come from, and the sacrifices they made before settling down.
6. Eat Like a Local
You may love eating your destination's cuisine, but do you actually eat like the locals? Probably not if you're scared of looking like you're trying too hard. But why is that important? Locals may even find you endearing if they see you making an effort to fit in and understand their culture. So go ahead and slurp ramen audibly. Partake in a boodle fight (Filipinos sharing a meal laden on a whole banana leaf) with your bare hands. Befriend a local or have a tour guide join you so that you can learn some interesting trivia about the country's cuisine and table manners. Eating like a local will feel awkward, but it will be an unforgettable and meaningful experience.
Include these activities on your next travel bucket list, and your trips may leave more significant memories and even life-changing lessons. While traveling should be fun, it should also make you a better person when you return home.